The Elevate Conference, founded by Marnée Morgan, CEO & Principle Consultant of Morgan Graves Consultants, derives from a vision for an annual "elevate" theme designed to support, empower, inform, and create a "Call to Action" for the St. Louis community, region, and beyond.
Last Year
The 2021 conference represented the ongoing and persistent health issues that plague our communities who face insurmountable challenges with access to health care, education, resources, and an overall sense of hopelessness, complacency, and acceptance of living with HIV-AIDS, diabetes, hypertension, and many, many, more health challenges, for which our community has the highest indicators.
This Year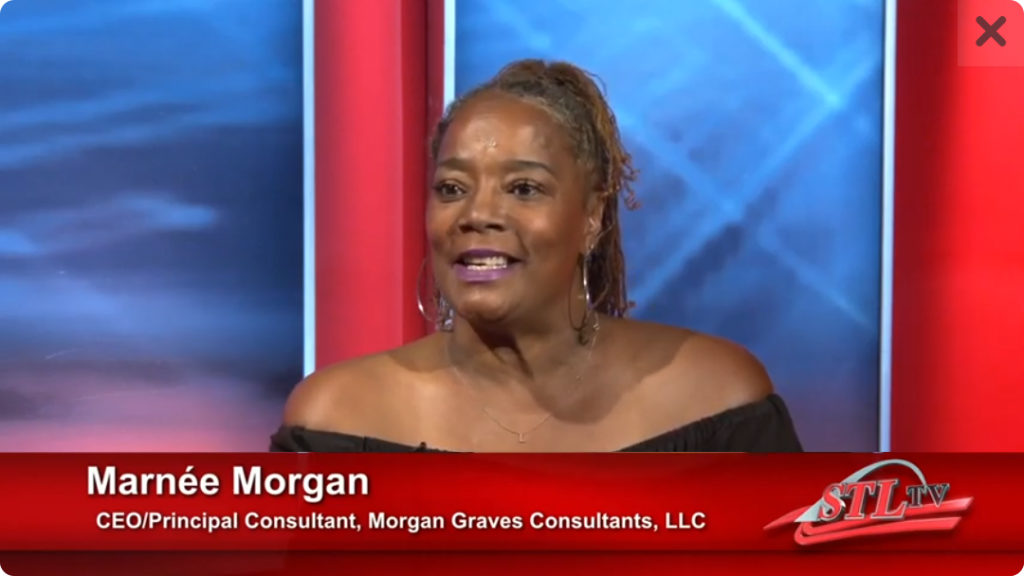 The 4th Annual Elevate Conference returns this October as a two-day event. Marnée Morgan, CEO/Principal Consultant of Morgan Graves Consultants, joins Angella Sharpe with all the details.
There is much in store in 2022 as we take steps to bring awareness to WAKE UP FOR CHANGE!  Our call to action states ENOUGH…  END GUN VIOLENCE!  We have a host of exciting expos, speakers and features on Friday along with fun events on our agenda for Saturday such as Bounce Houses, Snow Cones, Food Trucks, a DJ, a Band, Karate Demonstrations, Fitness Demonstrations, Double Dutch, a Firefighters Demo and more!
WATCH THE INTERVIEW TO LEARN MORE!​
View the line up now!
Conference Goal
MGC will leverage our coalition-building and community engagement expertise to position our conference platform as a springboard to strengthen existing and form new violence prevention partnerships. In partnership with community leaders, and members' involvement will serve as a gateway for eradicating violence within the Saint Louis region and beyond. The conference will address the impact of trauma in local Saint Louis communities by organizing a day of trauma-informed community engagement, anger management, family counseling, and conflict-resolution with local law enforcement, community leaders, ex-offenders, mediators, and educators.