MGC Elevate, Inc. is a 501(c)(3) non-profit organization!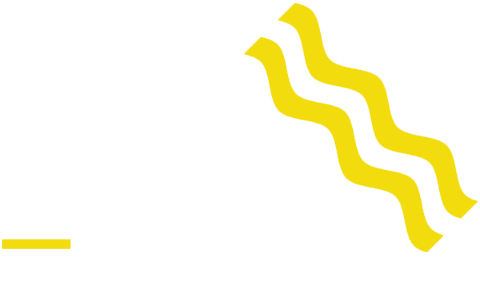 Harris-Stowe State University
October 6, 2023 | 9:00am – 3:00pm
Mission…
The mission of the Elevate Conference is to create a platform that offers the community, and the region, an opportunity to share and receive information, expand networks, share resources, and create strategies that are solutions-focused for the problems that are pervasive to underserved communities.
Purpose…
The Elevate Conference will address education, financial literacy, restorative justice, and creating customized learning environments. The 2023 Elevate Conference will offer a platform that emphasizes collaboration, resource sharing, and expanding networks.
Who's Our Audience? YOU ARE!
The Elevate Conference audience is everyone who has a vested interest in the lives of children and youth; Specifically, Educators, Financial Literacy Experts, Community Leaders, Community Advocates, and Community-based Organizations, Financial Institutions (banks, credit unions, etc.), trades and vocational educators, and parents.
Harris-Stowe State University
October 6, 2023 | 9:00am – 3:00pm


CLICK HERE TO WATCH!
Mission…
The mission of the Elevate Conference is to create a platform that offers the community, and the region, an opportunity to share and receive information, expand networks, share resources, and create strategies that are solutions-focused for the problems that are pervasive to underserved communities.
Conference Highlights…
Moderator:  Dr. Marty K. Casey, CEO – UnGUN Institute

Keynote Speaker:  Adam Layne, Treasurer – City of St. Louis
Presenters & Guest Speakers • PODs • Panelists • Resource Expo • Networking Breakfast • Lunch • Registration Swag Bags & Giveaways
and more…
2023

ELEVATE Conference

| Featured Speakers & POD Facilitators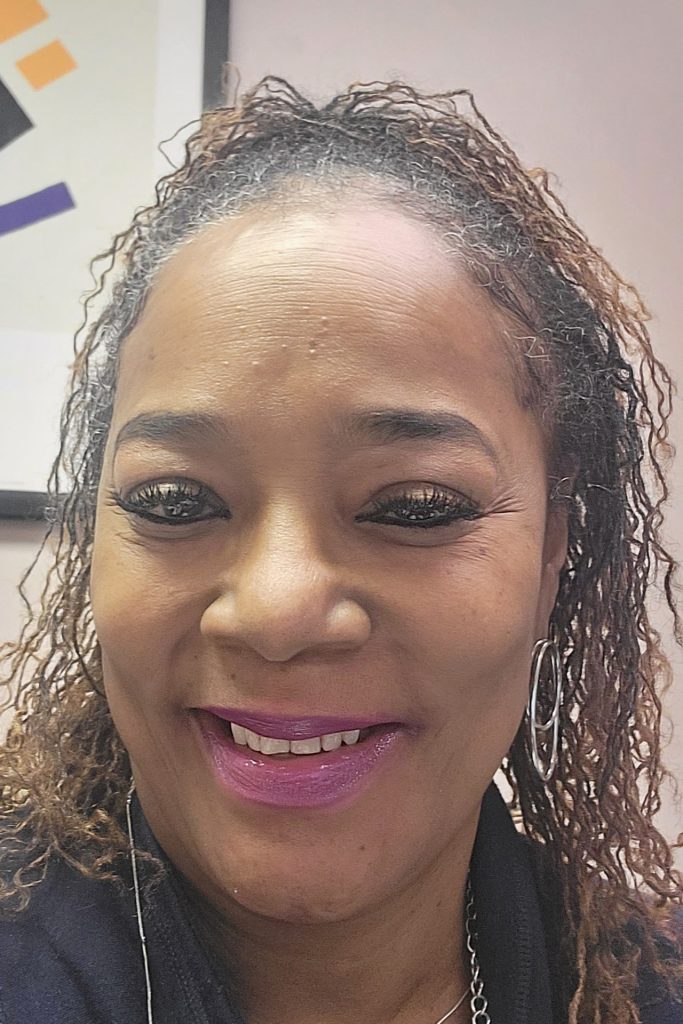 Marnee Morgan – Executive Director
Marnée Morgan is the Principal Consultant with Morgan Graves Consultants (MGC), LLC. The MGC
team offers services and business development solutions for both local and national-based organizations. As the "missing piece to your business solutions", the MGC team will identify the gaps, and develop strategies that influence growth and productivity.
Marnée earned her Master of Business Management, with a concentration in Leadership and Business Development from National Louis University of Chicago, Illinois, and a Bachelor of Science in Business Administration from Fontbonne University of St. Louis, MO. Ms. Morgan has a certification in Leadership & Organizational Development (MACA) from the University of Missouri at Columbia.
Marnée has 10+ years' program and professional development programs, in the health, education, non-profit, business, and private sector, with expertise in fostering relationships with communities of color, development of community engagement strategies, and development of community-based partnerships. In a Regional capacity for the Missouri Department of Health & Senior Services, Marnée facilitated capacity building, partnerships, and geographic service teams, and engage local and state community leaders, stakeholders, and legislators, along with providing the leadership for achieving the targeted health initiatives.
As a visionary leader that spans more than 10 years, Marnée has successful outcomes with cross-functional
teams, organizational development, change management, program development, strategic planning, human resource management, and project management. Marnée is results oriented, with proven performance in the development and implementation of strategies and process planning to ensure objectives and timelines are achieved. Marnée is an expert team and partnership facilitator and advisor, with a proven track record for developing partnerships and building teams to strengthen, expand and exceed performance goals, while resolving multiple and complex issues, with keen analytical and planning skills. Marnée will efficiently identify and develop process improvements – to generate positive outcomes, and she has superior negotiating, interpersonal skills, and provider relations skills Marnée serves on the boards with The OML Project, and The Sickle Cell Association of St. Louis, MO, and has garnered several awards and recognition for her work and advocacy work on behalf of the community. As a community engagement specialist, and "bridge builder", Marnée has facilitated the development of community partnerships, managed the funding for youth development programs, and developed successful sustainability plans. Marnée also served as the principal and Executive Director for the development of the Calvary Community Development Corporation (CCDC) of
St. Louis, MO, which also included the acquisition of the 501c3 non-profit designation.
Marnée will offer management and support for the development and implementation of leadership training, strategic goals, community engagement, quality improvement, and program design strategies. Morgan Graves Consultants, LLC is a certified minority owned and operated company.
Mayor Tishaura Jones – Speaker
With a deep personal commitment, a wealth of experience, and a proven record of leadership, Mayor Tishaura O. Jones started her career as a public servant in 2002 when she was appointed as Democratic Committeewoman of the 8th Ward in the City of St. Louis. She served two terms in the Missouri House of Representatives and became the first African-American woman in state history to hold the position of Assistant Minority Floor Leader.
From financial empowerment to the modernizing of services, Jones has worked to make city government easier to navigate, easier to participate in, and easier to understand. Elected the first African-American woman as Treasurer in 2012, Jones helped the City of St. Louis earn and save more than $30 million during her tenure in the office. Jones launched the Office of Financial Empowerment (OFE) to help St. Louisans make better financial choices, and OFE's College Kids Program has helped over 18,000 public school students start saving through educational savings accounts.
After becoming the first mayor in decades to be born, raised, and still live in North St. Louis, Jones recognizes that St. Louis cannot succeed if one half is allowed to fail. She is working to reverse decades of disinvestment in neighborhoods by ensuring incentive agreements contain community benefits while responsibly investing nearly $500 million from the American Rescue Plan. Through data-driven deployment strategies, alternative responses to conserve police resources, and investment in community violence intervention programs, she is committed to improving public safety in the city.
Jones has a Bachelor's degree in Finance from Hampton University and a Master's degree in Health Administration from the Saint Louis University School of Public Health. A graduate of the Executives in State and Local Government program at Harvard University's Kennedy School of Government, she has served as Vice President of Public Finance for Blaylock Robert Van, LLC, as well as adjunct faculty at the Anheuser-Busch School of Business at Harris-Stowe State University. A member of Delta Sigma Theta Sorority, Inc., her dedication to public service has earned her numerous accolades including awards from the St. Louis Coalition for Human Rights, the RCGA, and the Lupus Foundation of America. She is also the proud mother of Aden.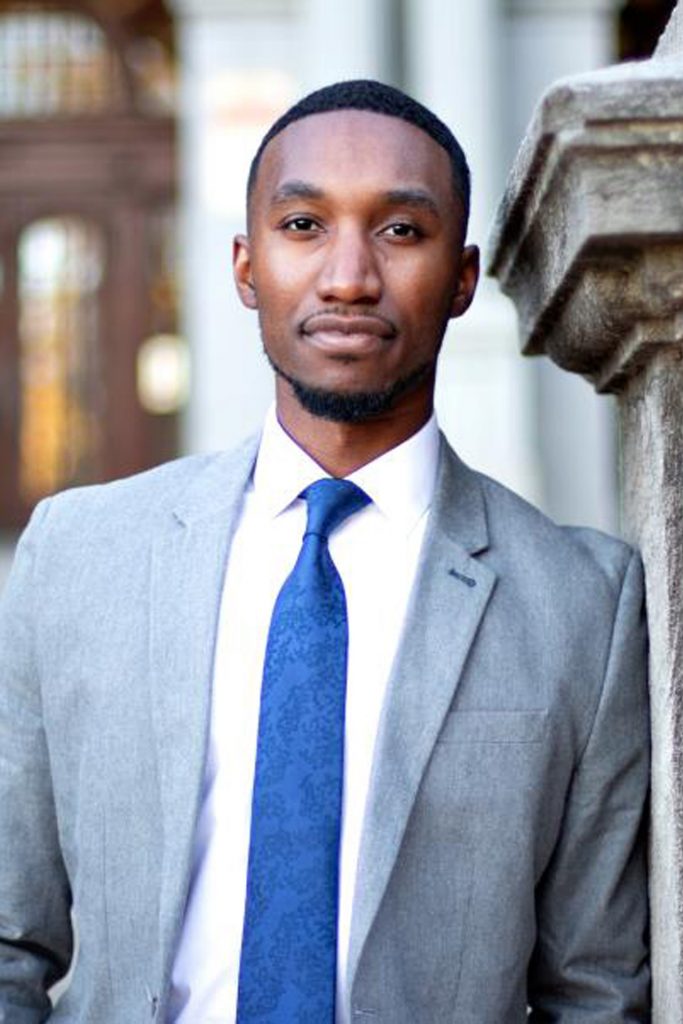 Treasurer Adam L. Layne – Speaker
The cornerstone Treasurer Adam L. Layne was cut from was built on Transparency, Integrity, & Service. Set apart to serve, his career experiences have been shaped by the most powerful and influential stakeholders of our region…St. Louis children and families.
Treasurer Adam Layne was appointed in April of 2021 to succeed the former Treasurer, Tishaura O. Jones, after she won a historic election as St. Louis' first Black Woman to be Mayor. A familiar name, many came to know Treasurer Layne from his service as the Deputy Chief of Staff for the City of St. Louis Treasurer's Office. Layne proved to be an especially valued asset amidst the economic challenges of the pandemic as he worked tirelessly throughout 2020 to improve systems and deepen community engagement with the work of the STLTO. One of his most notable efforts include his leadership and launch of the Parking and Towing Assistance Program (PTAP), a program that creates payment plans for St. Louisans allowing them to freeze their parking fees, pay off their balances in smaller amounts, and eliminate their financial burden without getting their cars booted or towed.
Treasurer Layne joined the STLTO as an experienced elected official as he finished first in his 2019 race for the St. Louis Public School (SLPS) Board. While serving on board, Treasurer Layne advocated relentlessly for every school to be a quality school, while always centering equity and seeking to dismantle historically oppressive systems. One of his greatest successes was creating and chairing the Standing Committee on Budget Equity & Transparency.
Having established his professional career in 2011 as a SLPS high school math teacher, Treasurer Layne went on to develop, lead, and direct the high school support and college access program at InspireSTL (2017), where he was later sought out as an independent consultant to develop, design, and implement curriculum and diversity training for organizations in St. Louis and across the nation. An avid writer, he launched his own nonprofit program, The Young Griot Society, which seeks to increase youth literacy through their love for creative writing. In 2019, he joined Washington University as a research associate, supporting the launch of the Academy for Diversity, Equity, & Inclusion, and is a perennial facilitator for the Aspen Young Leaders Fellowship.
Treasurer Layne earned his Bachelor of Business Administration in Finance from George Washington University, and went on to earn a Master of Education from the University Missouri-St Louis. Before moving to St. Louis, Treasurer Layne worked directly in the financial industry, spending time with Edward Jones and as an associate for a private equity firm in Washington, DC.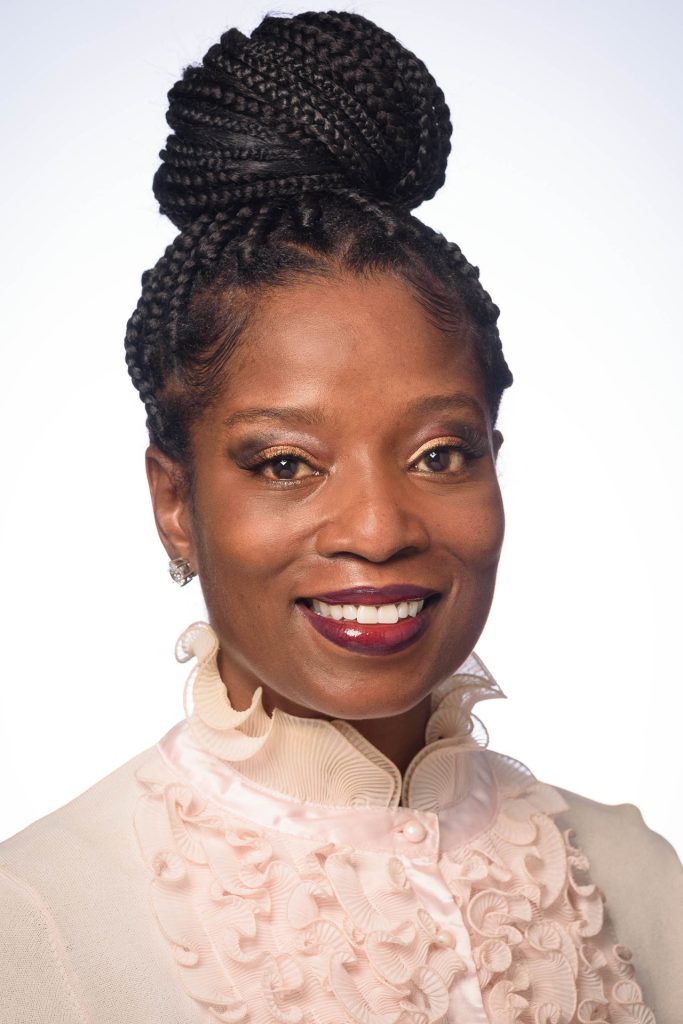 Felice McClendon – Speaker
Felice McClendon is a University of Missouri Journalism graduate with over 25 years of experience. She specializes in sparking market interest and enhancing brand prominence. She has a diverse background in non-profit strategy, media engagement, and social justice. Felice forges partnerships for both emerging and established organizations. She is currently the Communications Director for the City of St. Louis Treasurer's Office, orchestrating cutting-edge communication strategies. Her role is pivotal in internal and external outreach, reinforcing the impactful mission led by Treasurer Adam L. Layne. Felice founded F.M. Consulting in 2014 and collaborated with the St. Louis Area Violence Prevention Commission. She served under the visionary leadership of Mayor Tishaura Jones during her tenure as Treasurer. In 2022, Felice was appointed to the Productive Living Board by St. Louis County Executive Sam Page. She is also a fervent "special needs mom on a mission," ardently advocating for communities with diverse abilities. Her unyielding commitment infuses organizations with integrity, sustainability, and a shared mission.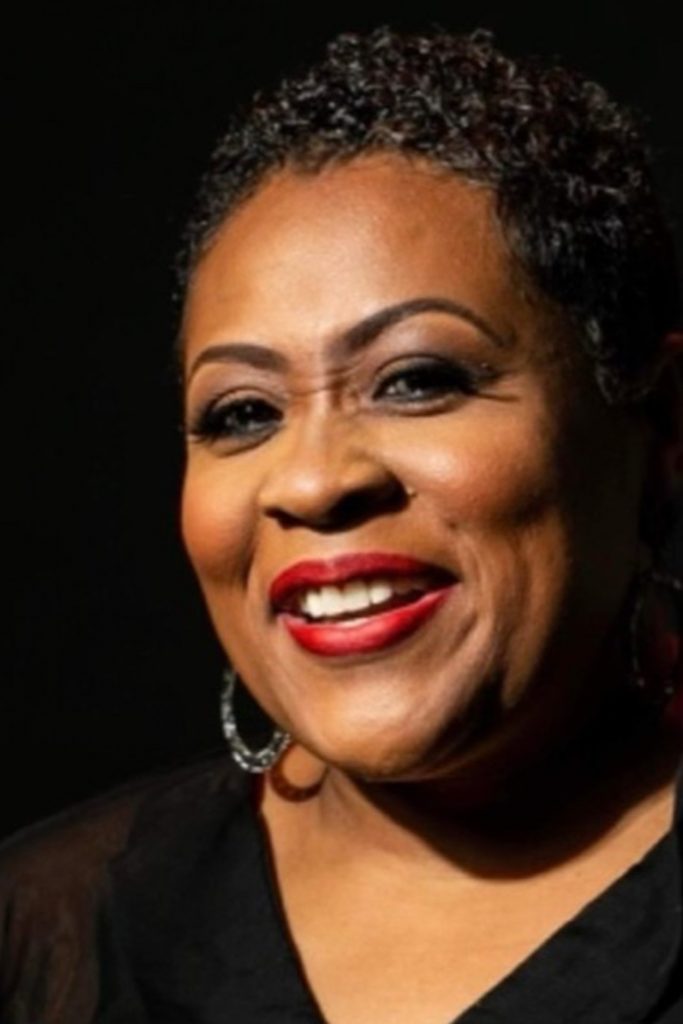 Dr. Marty K. Casey – Moderator
Globally recognized as a transformational trauma coach, Dr. Marty K. Casey remains committed to equipping as many people possible with strategies, tools, and techniques for eradicating harmful responses to trauma that wreak havoc on families, communities, and the world, at large. Her message of healing and now her trademarked UnGUN® approach for mitigating the impact of trauma have landed Dr. Casey a part of platforms that include government, education, business, healthcare, and community-based sectors.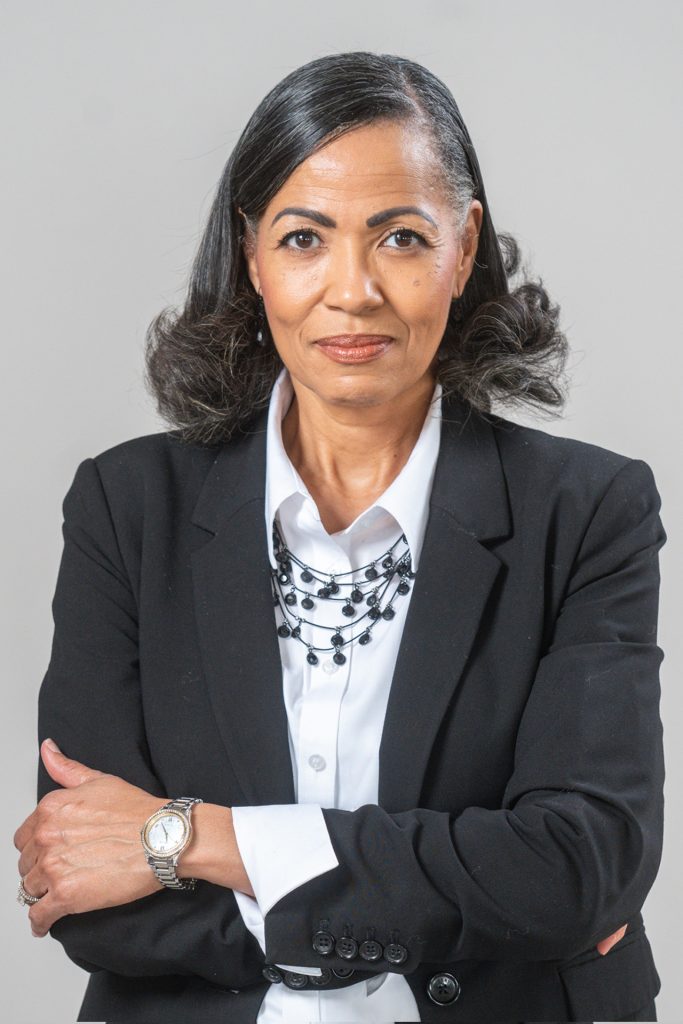 Veta T. Jeffery – Speaker
With over 25 years of invaluable experience, Veta T. Jeffery has honed her expertise in building bridges, fostering collaboration, and igniting significant economic advancements. Her unwavering motivation stems from a relentless drive to accomplish objectives. When it comes to driving a vision forward, she adopts a proactive approach, either leading the charge or working seamlessly in collaboration with others. Once the vision is established, her focus shifts towards constructing robust systems that pave the way for achieving favorable and impactful results.
She has been incredibly blessed to have held exceptional and distinctive positions throughout her career, each providing her with a diverse range of experiences that collectively contribute to her being recognized as a "Difference Maker". The following are positions of substantial leadership, from which she draws from to serve you efficiently and effectively.
Chamber of Commerce, President/CEO
Chief Diversity Officer
Founder/President
Senior Vice President
Director of Community and Economic Development
Manager of Community Engagement
Manager of Financial Professionals
These designations pertain to roles within the realms of corporate, governmental, financial services, and banking sectors. She served two consecutive terms as an elected official and enjoyed productive self-employment for a decade.
Veta's passion and drive are rooted in her profound concern for humanity and the future of our environment as impacted by the business community. She is deeply committed to making a positive impact on all fronts, recognizing the urgent need for collective action to address pressing global challenges. With a genuine passion for the well-being of the small business owner, she strives to contribute towards a sustainable and thriving eco-system where big corporations and small businesses can partner successfully together. This unwavering concern serves as the driving force behind her endeavors and fuels her determination to create meaningful change.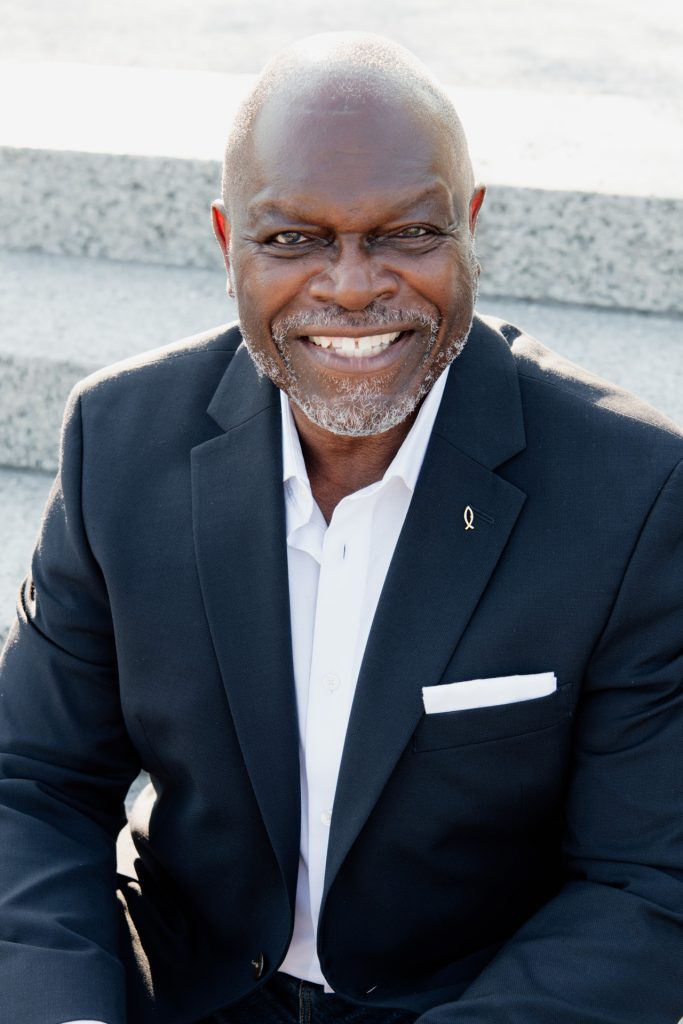 Dr. Charles Pearson – Speaker
Dr. Charles Pearson is an educational consultant, author, inspirational teacher and an Executive Pastor. His educational career spans 35 years of engagement in urban education. His experience includes 21-years as a classroom teacher and 14 years as an administrator. He has served as a Curriculum Coordinator, Principal, and Assistant Superintendent. In 2015, he was appointed Superintendent of Schools for the Normandy Schools Collaborative, a district in the St. Louis region.
Under Dr. Pearson's leadership, the Normandy Schools Collaborative
Was reclassified from Unaccredited status to Provisional Accreditation.
Constructed a state of the art Early Learning Center to house the Pre-Kindergarten /Kindergarten grade levels to support academic improvement for early learners.
Implemented the EleMiddle model, replacing the Middle School with a 1-8 model designed to meet the developmental needs of all students.
Received several recognitions, among them-The 2020 Robert Wood Johnson Foundation Culture of Health Award; the 2020 Rance Thomas Community Partnership Award; the 2017 What's Right With the Region Award; and the 2017 St. Louis Business Journal Diversity Leader Award.
Dr. Pearson formed Innovative Education Solutions, LLC in 2008 focused on coaching principals in instructional leadership practices; professional development in effective parental engagement; effective communication practices; and implementing teacher home visits to support school-home partnerships.
In 2020, Dr. Pearson formed Impactful Living, LLC while simultaneously publishing "God, I'm Struggling." The focus of both is the empowerment of Christians to live with impact by applying principles of scripture in their daily lives. This mission has led to multiple opportunities to serve others.
Dr. Pearson serves on the Oikos Group's Facilitation Team, supporting a regional effort by Christian leaders to assist marginalized families in acquiring their first homes. He is also a Facilitator for the Success-Ready Students Network (SRSN), a network of Missouri school districts and organizations reimagining and redesigning assessment and accountability systems for schools in Missouri. This reimagining will occur through the implementation of a Competency-Based Learning mindset and opportunities for Real World Learning for all students.
Dr. Pearson is Executive Pastor of the Friendly Temple MB Church Main Campus where he teaches, preaches, and offers direct support to Clergy and other ministries. His focus is consistent–supporting Christians in leading impactful lives through application of scripture in daily living.
Dr. Charles Pearson graduated from Henderson State College in 1974, receiving a Bachelor of Science in Education. He received a Masters of the Science of Education from Southern Illinois University in 1991, and a Doctorate of Educational Leadership from St. Louis University in 2007.
Dr. Pearson's commitment to issues of educational equity led to his work with African American Academic Achievement during his career and became the focus of his dissertation–"Factors that Contribute to the Success of African American Academic Achievement Initiatives in the State of Missouri."​
Charles and his wife Betty have been married for 45 years and live in St. Louis, MO. They have three adult children (Tonya, Chris, and Adam), eight grandchildren, and one great grandchild.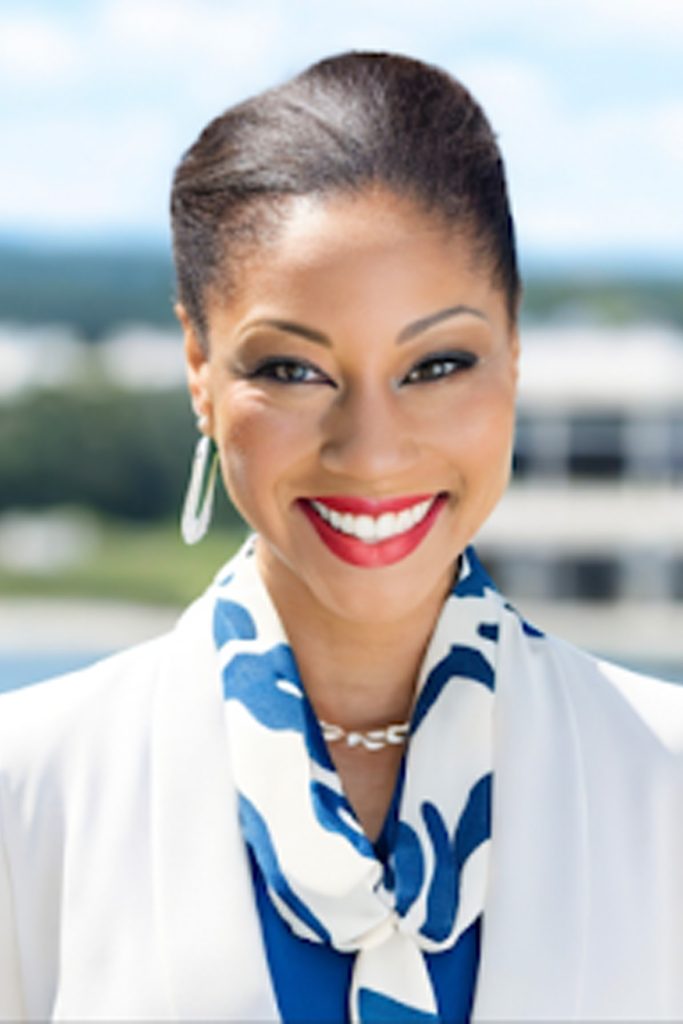 Andréa Purnell, audience development manager and co-curator of "The Culture: Hip Hop and Contemporary Art in the 21st Century," joined the Saint Louis Art Museum in 2017. As the audience development manager, Purnell works to spearhead cross-departmental initiatives and engagement strategies designed to increase and expand the museum's audience profile.
In addition to her public relations duties, Purnell has maintained a successful artistic career as an actor, writer, director, and stage manager. For these accomplishments, she has received the DELUX Magazine Power 100 Award, Grand Center Visionary Award, North County Incorporated 30 Leaders Award, and the Ferguson-Florissant School District Outstanding Alumni Award to name a few.
Purnell holds a bachelor of arts degree in communication studies from Fontbonne University, a master of fine arts in arts management and leadership from Webster University, and a diversity, equity, and inclusion certificate from Cornell University. Purnell also serves as the appointed 2023 board chair for the Regional Arts Commission of St. Louis.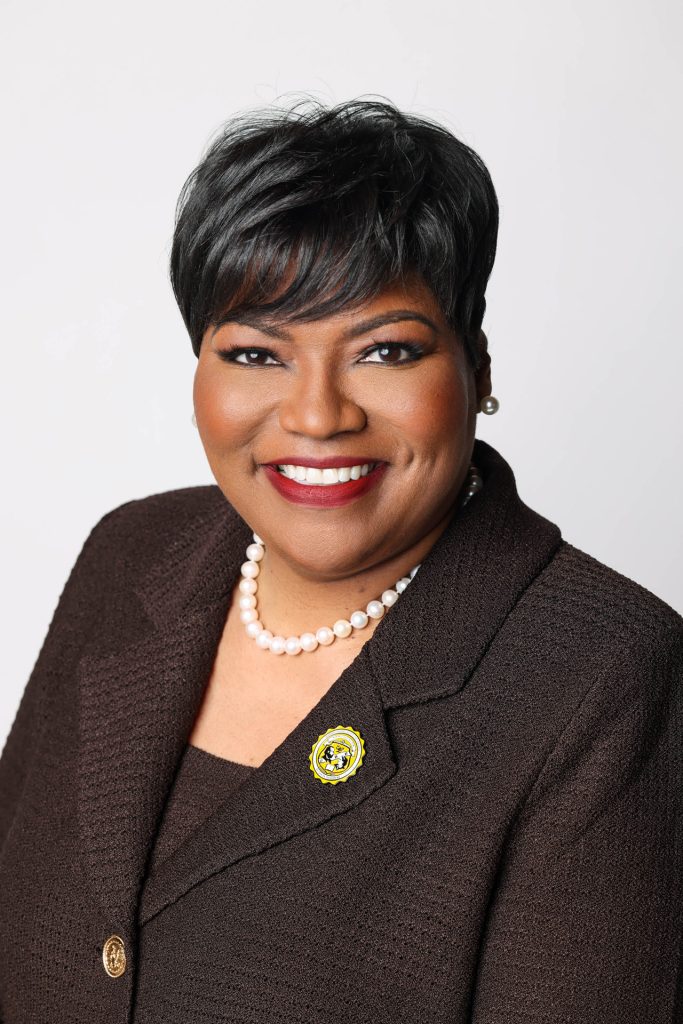 Dr. LaTonia Collins Smith – Speaker
Dr. LaTonia Collins Smith is the 21st President of Harris-Stowe State University.  She is the first woman to serve the university in this role. Collins Smith has more than 25 years of progressive leadership experience with an extensive background in administration and program development. She began her career in higher education at Harris-Stowe State University in 2010 and has served the university in a number of leadership roles.
Dr. Collins Smith was the co-principal investigator of a $5 million National Science Foundation grant to substantially strengthen STEM in the state of Missouri, the largest grant in the history of Harris-Stowe. During her first year as President, HSSU made significant strides. The University raised more than $3.9 million in scholarships, donations, including those designated to endowments, as well as grants. HSSU kicked-off renovations for the former Vashon Community Center Building, which will become home to the Don and Heide Wolff Jazz Institute and National Black Radio Hall of Fame. The University's Center for Innovation and Entrepreneurship is in its early development phase. In 2021-2022, HSSU graduated its largest class in the University's history (236) students and 51% graduated with honors. Additionally, under her leadership the university's fundraising has increased to $3,919,115, which is a 462% increase from the previous fiscal year.
Dr. Collins Smith serves as chair of the Dr. Martin Luther King, Jr. Statewide Celebration Commission of Missouri and co-chair of Concordance First Chance Campaign. She serves as a member of the following boards, the Higher Education Consortium of St. Louis, Greater STL, Inc., Boy Scouts of America Greater St Louis Area Council and Ameren Missouri Community Voices Board. She served on both the Alumni Board of Directors and Alumni Foundation Board for the University of Central Missouri. She also organized the University of Central Missouri Black Alumni Organization. She is a charter member of Black Women College Presidents and Chancellors (BWCPC), a member of the American Association of State Colleges and Universities (AASCU), the National Association of Colleges and Employers (NACE), a Silver Life member of Alpha Kappa Alpha Sorority, Incorporated, Gamma Omega Chapter and member of Gateway (IL) Chapter of Links, Incorporated.
Dr. Collins Smith has received several leadership and service awards including the Equal Education Opportunity Group Pioneer Award, Resilience in Action Merchant of Hope Award, Delux Magazine's Power 100 in Education award, the 2022 St. Louis American Stellar Performer in Education Award, the 2022 Urban League Salute to Women in Leadership Award,  the 2022 NAACP Frankie Muse Freeman/Norman A. Seay Commitment to St. Louis Award, the NAACP Excellence in Education award, the NAACP Ben Hooks Community Leader award and the AKA Central Region's Outstanding Educational Advancement Foundation Captain award. She is a 2019 Millennium Leadership Initiative Protégé, a St. Louis Business Diversity Initiative Fellow and a Higher Education Leadership Foundation Fellow.
Dr. Collins Smith earned an educational doctorate in higher education leadership from Maryville University in St. Louis. She holds a master of social work degree and a master of public health degree from Saint Louis University. Her personal mission is to inspire change in others through the power of education, scholarship and service.
Dr. Vetta Sanders Thompson – Speaker
Vetta Sanders Thompson, PhD is the Associate Director for Diversity, Equity and Inclusion at Siteman Cancer Center. In addition, she is Brown School at Washington University Associate Dean for Equity, Diversity and Inclusion. Dr. Sanders Thompson's research focuses on the health and well-being of diverse communities, particularly the African-American community. Her funded research addresses promotion of cancer screening and HPV vaccination among African Americans and community engagement. Additionally, her scholarship covers racial identity, implications of experiences of discrimination, and socio-cultural determinants of disparities, and community engagement. Her goal is to empower members of the community to improve their health and well-being through education and opportunities for action. A licensed clinical psychologist, Professor Sanders Thompson currently serves on the Editorial Board of Preventing Chronic Disease, is a past Co-Director of the Center for Community Health, Partnership and Research.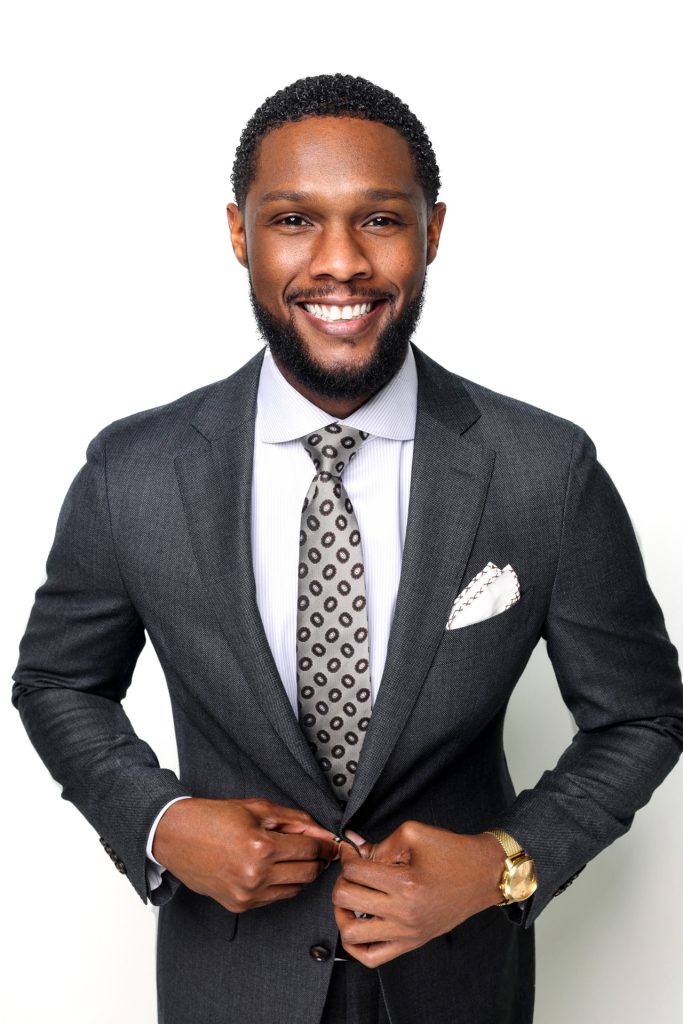 Neal Richardson – POD Facilitator
Neal Richardson is the Chairman, President & CEO of St. Louis Development Corporation (SLDC), the independent economic development agency serving the City of St. Louis, Mo. Since taking SLDC's lead role in June 2021, Neal's focus has been on intentionally implementing city-wide economic development activities aimed at creating equitable economic opportunity for all St. Louis residents, businesses and neighborhoods to thrive.
Neal earned his Bachelor of Science in Business Administration and Master of Business Administration from Webster University. Prior to joining SLDC, his professional experience included over 15 years in the real estate finance and community development industry.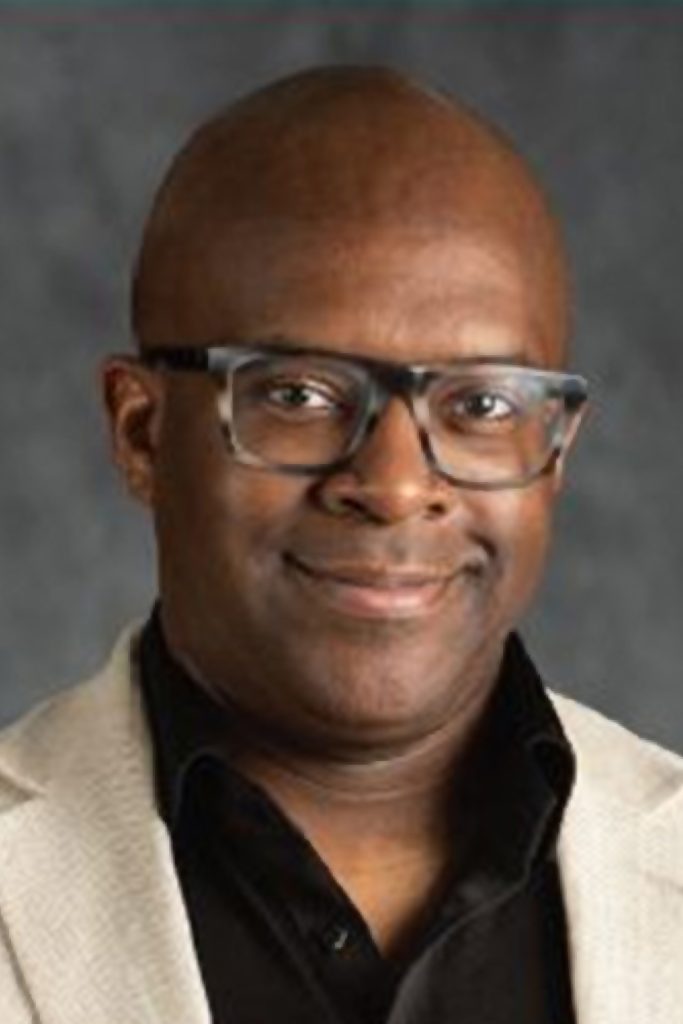 Lance Knuckles – POD Facilitator
With a focus on empowering others and contributing as a servant to humanity as the determining factor that facilitates emotional, economic, and educational growth, Lance Knuckles is focused on removing barriers that allow people to realize their full potential. As faith as his guide, Lance applies social, emotional, and financial principles as foundational tools to equalize the power dynamic to allow people to build bridges, identify common themes, and achieve positive, longstanding outcomes.
As a value-driven leader, Lance capitalizes on his talents as a strategic thought leader. He advances social, financial, and economic equity to lift under-estimated people and communities to realize a legacy of economic improvement that spans generations. His experiences include developing small businesses and structuring public private partnerships to empower neighborhoods through financial planning services and support.
Lance's talent for challenging a prevailing view without provoking cynicism, changing course if his chosen path proves incorrect, and his ability to lead with inquiry, as well as advocacy, makes him a highly valued resource. Lance holds an Executive Master of Business Administration from Washington University and a Bachelor of Arts in American Entrepreneurial Policies & Practices from Metropolitan State University.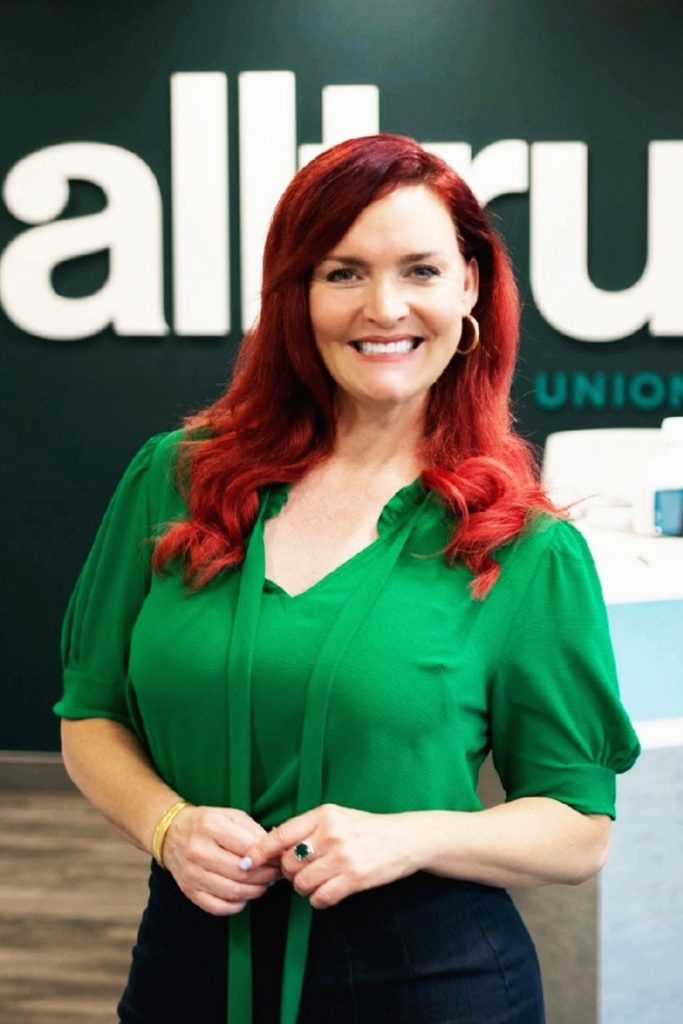 Tracy Verner – POD Facilitator
Tracy Verner, Community Development Manager at Alltru Credit Union, began working in the financial sector 11 years ago.
Since then, Tracy has developed, worked, and now oversees and leads the coordination of Alltru Credit Union's community development initiatives. As a CDFI (Community Development Financial Institution) Alltru Credit Union is focused on serving the underserved and unbanked families throughout the St. Louis region by providing access to financial capabilities.
As a native of St. Louis City, Tracy's strong local roots are the driving force behind her boots on the ground efforts and innovative approach to the Credit Union's local impacts. As single mother of four and someone who overcame a bankruptcy herself, she understands the many gaps in service and needs that weren't being met by other financial institutions. Tracy is intensely focused on thinking outside the box to meet those needs!
Tracy supervises Alltru's Financial Capabilities programs for thousands of people through Youth Jobs and Adult Workforce programs. These programs are focused on serving the underserved and the financially vulnerable workforce in St. Louis by creating access and increasing financial stability through Financial Education, Credit Counseling and Credit Building products.
Tracy manages an incredible team of Certified Credit Counselors who serve wherever people are looking for resources including; the Treasurer's Office of Financial Empowerment, Hope Inside, Urban League Save our Sons, Employment Connections, Connections to Success, Justine Petersen, Missions St. Louis, MERS Goodwill, YWCA and St. Louis Agency on Training and Employment.
In addition to Alltru's Financial Capabilities programs, Tracy manages a variety of community outreach efforts, including a monthly grant program, monthly employee volunteer efforts, our city's college savings/match Program (College Kids), the City Comptrollers free NABA/VITA Tax Days, job fairs, Employee Financial Literacy Programs, and more.
In her free time, you can also find Tracy deeply involved in community activism, serving on the Board of Consumers Council and Alltru's CDFI Advisory Board, driving progressive politics and activities that will help bring much needed equity and equitable policies to our region.
Etoya R. White – POD Facilitator
As the Founder of Etoya R. White Therapy & Coaching, Etoya provides individual, family dynamic, marital, couples and group therapy. He is also a life, relationship and sports performance coach. While he sees a variety of clients, Etoya focuses on meeting the mental and emotional needs of men and boys, in and from Black and Brown spaces, with the overarching goal of urbanizing mental health. Under The Etoya R. White Brand, LLC., Etoya provides education and mental wellness consulting services, staff training, professional development, anti-bias training, school-based male mentoring, and other services. He is a member of the Board of Directors for CHADS Coalition for Mental Health, and a newly appointed member of the Board of Directors for St. Louis Voices Academy, a new elementary charter school. A requested speaker and trainer, Etoya has been featured on the cover of DELUX Magazine; as a 2022 St. Louis Health and Wellbeing Champion by the Brown School of Social Work, at Washington University; and has worked with an array of local and regional schools, companies and agencies including, but not limited to: Amazon, MasterCard, the American Association of Blacks in Higher Ed, the Brown School of Social work at Washington University, the UMSL Bridge Program, Fontbonne University, Boys and Girls Clubs of Greater St. Louis, The Annie Malone Foundation, Gateway Science Academy, the Chiron Community Giving Foundation, the St. Louis Black Nurses Association, Webster University, Confluence Academies, Truman State University, Principia College, the Postsecondary Equity Network, the Kirkwood School District, the Normandy School District, KIPP Memphis, KIPP Tulsa, KIPP OKC, and he has been featured on Fox 2 News. In 2022, Etoya was voted an "A List" Mental Health Professional by St. Louis Magazine.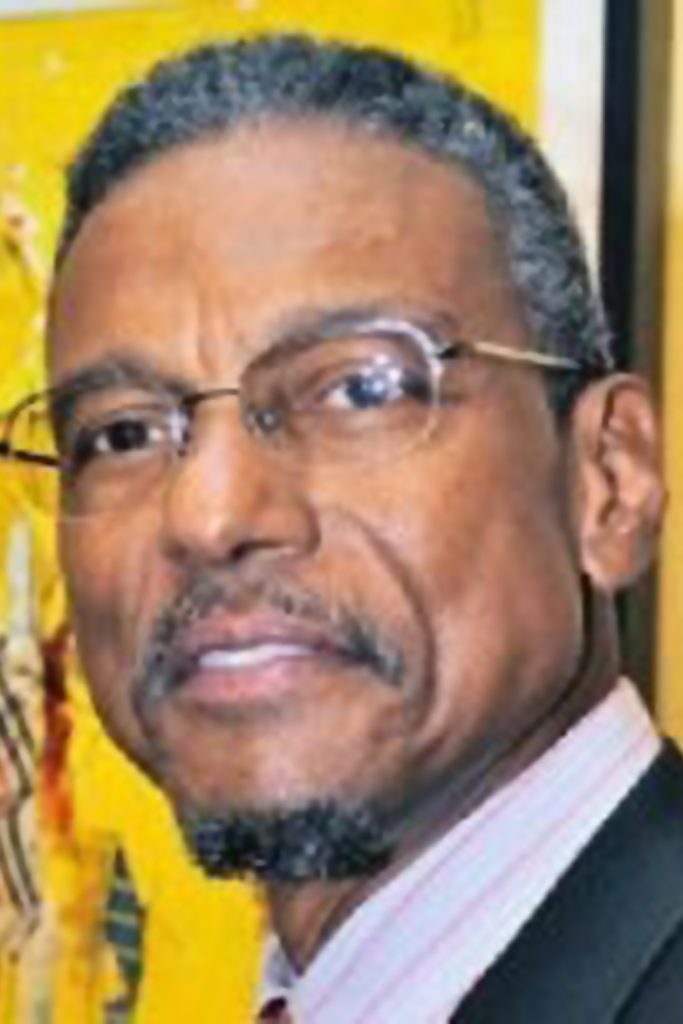 Chester A. Deanes, Jr. – POD Facilitator
Chester A. Deanes, Jr., retired Fathers Support Center – FSC vice president of community outreach since Dec. 2017. During 19 years of service under the leadership of Mr. Halbert Sullivan – FSC CEO, he created Fathers United to Raise Awareness – FUTRA, a register MO non-profit, 2007. He's also retired chairman of F.I.C. – Fatherhood Initiative Committee, which plans the annual Fatherhood Walk/5k Run and Rally supporting children, parents and families. (Note: FSC is now FFSC – Fathers & Families Support Center)
As the advocacy arm of FSC, FUTRA members engage legislators and judiciary officials to obtain justice in the law and to effect policy changes that impact and promote responsible fatherhood in Missouri. FSC and FUTRA spearheaded the advocacy efforts, taking fathers to testify for hearings, which led to the historic passage of Senate Bills 140 and 141, July 2009. SB 140 allows modification to certain provisions of criminal non-support and allows circuit courts to implement "fathering child support courts". SB 141 modifies judgements of paternity which alleviates debt with genetic proof (DNA) of a father alleged to be the birth father. Note: both laws were signed by Governor Nixon, 2009. Then in 2016 FSC and FUTRA fathers testified at the pivotal hearing of SB 964, modifies laws of child support and custody. This bill's language supported House Bill 1550, shared parenting. HB 1550 passed and became law in June 2016. In 2019, 2020 he monitored Fathers Rap and actively recruits fathers to advocate for legislative changes in the city and state (seven trips to hearings, meetings at MO Capitol, 2019 and MO Supreme Court Criminal Non Support Coordinating Commission 2012-2014).
Chester, a native of Westpoint, MS, is a graduate of Blewett Elem. School and Providence High School while growing up in the Pruitt-Igoe projects. A U.S. Air Force veteran with certification in Non – Destructive Testing. This certification gained him employment at McDonnell Douglass aircraft in aerospace quality assurance. He has an A. A. degree in Journalism, St. Louis Community College. After a 14-year career as a professional print, runway, and voice over model, wrote the Personal Development Program (Per/Dev). The Personal Development Program has a U. S. Library of Congress copyright, Aug. 1997. (FSC implemented the Personal Development Program in their curriculum).
He facilitated Per/Dev classes at Walbridge Elementary, 2018-2020, 2022-2023. And is parent educator for YWCA Head Start parents and retired Policy Council member, community partner 2006 – 2023. As president of FUTRA, he facilitates ManUp Fatherhood meetings at The Parsonage, a church property. FUTRA members are a group of concerned fathers who support the well-being of their children. FUTRA advocates for cohesive families, employment, healthy life- styles, financial empowerment, education, social and economic justice for African American Black people.
Chester has numerous awards and recognitions for leadership, commitment to fatherhood and family reunification; A North County Cares Leadership Award, 2009. St. Louis City Resolutions and Proclamations for FUTRA advocacy, 2008-2012.
A recognition from the Fatherhood Initiative Committee – F.I.C. for vision and servant leadership, 2015. Recently received Missouri Excellence in Community Service Award 2020-2021, from Missouri Head Start Association.
He is a spiritual man, and community outreach director, trustee member of Union Memorial United Methodist Church. The father of two adult daughters and a proud, active grandfather of three grandsons and one granddaughter! Also, avid jazz and music lover, pursuing a healthy lifestyle of delicious food, exercise and family events.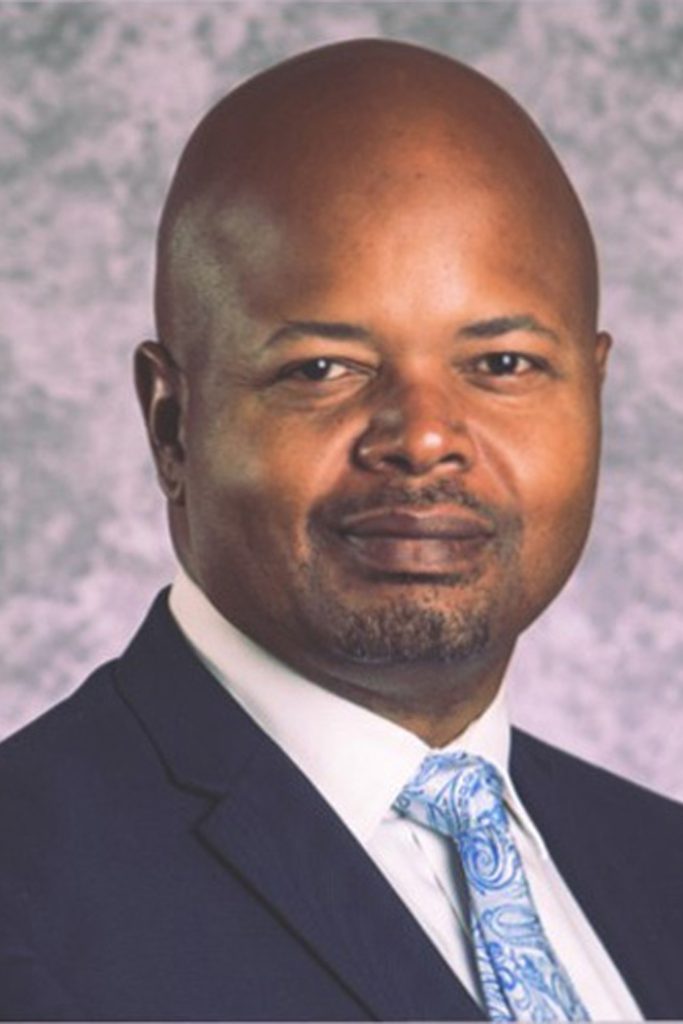 Samuel Adams – POD Facilitator
Sam Adams is a St. Louis native, who graduated from Cleveland NJROTC in 1990.
He began his career as a union carpenter in 2002 as a carpenter apprentice working in the commercial field and graduated from the "state of the art" Carpenters' Training Program as a Journey Level carpenter in May 2006. Throughout his career as a union carpenter, he served as Job Steward, Foreman and General Foreman. Mr. Adams quickly gained the respect of his brother union members, who elected him as a delegate to the Regional Council. He continues to serve as a delegate to the Regional Council on behalf of his Local, today. In October 2017, Mr. Adams was appointed as a Business Representative to the Mid-America Carpenters Regional Council. Mr. Adams takes great pride representing the members of his local and the carpenters union and looks forward to many more years of serving this great brotherhood.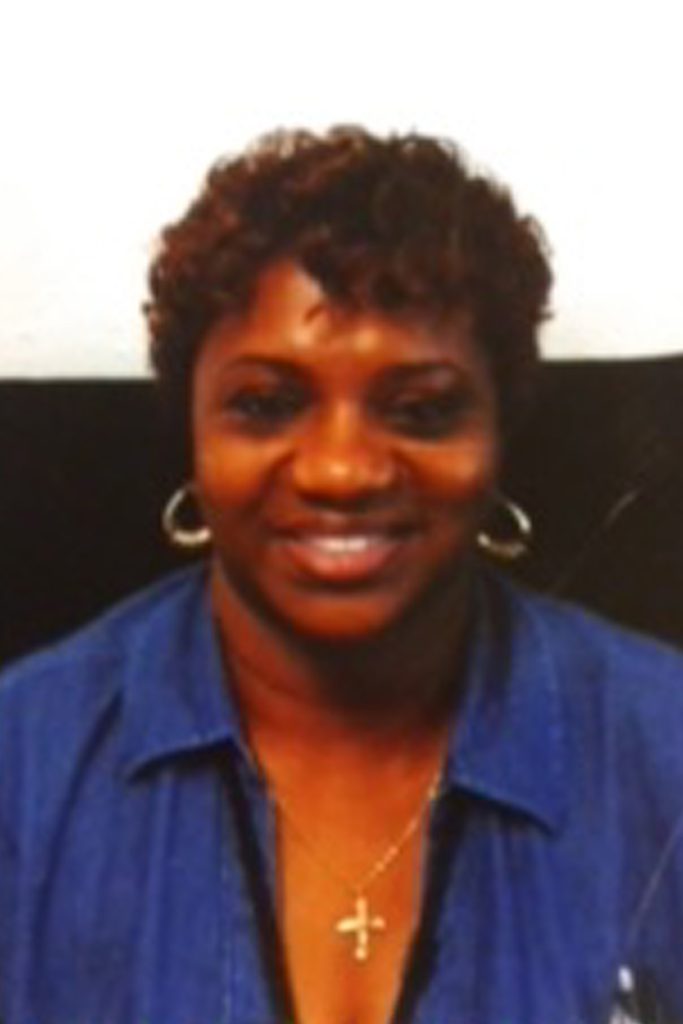 Kim Sims – POD Facilitator
My passion as a Parent Educator comes from a life-long pursuit of assisting infants and children during those critical Early learning years of life. My first job as a teenager was at a Daycare Center. I believe parents are their children's first teachers. I have been a Parent Educator in Jennings School District supporting families and children for 19 years. I received a Bachelor's Degree from the University of Missouri St. Louis in Social Work. In addition to supporting families on this parenting journey, I assist and tutor students 4th – 6th grade with the Jennings Stars and Heroes Afterschool Program.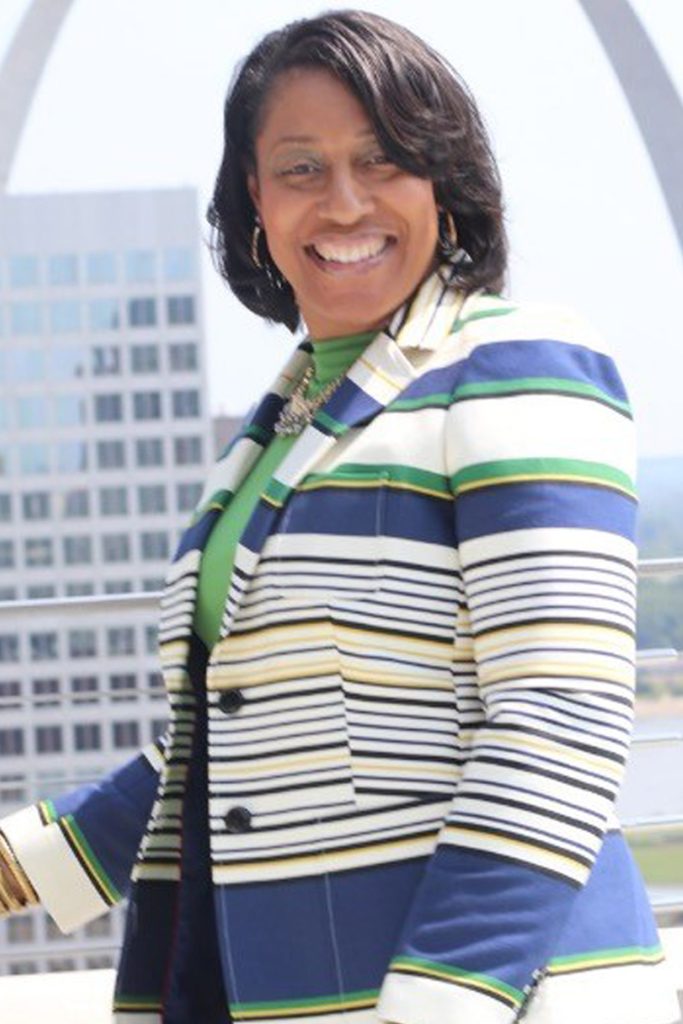 Tammie Powell Williamson – POD Facilitator
Tammie Powell Williamson, a native of St. Louis, Missouri, has always harbored a profound dedication to improving the lives of families and children. Her academic journey led her to Southeast Missouri State University, where she earned a degree in Social Work.
With a remarkable career spanning over three decades, Tammie has assumed diverse roles within the realm of Social Work. Currently employed with the St. Louis County Family Court, she actively contributes to efforts aimed at working with high-risk youth, diverting them from the justice system, and fostering a brighter future for these individuals.
Beyond her professional life, Tammie wears many hats with equal commitment. She is a devoted wife and a proud mother of three grown children, fully embracing the joys and challenges of family life. Additionally, as a grandmother to a beautiful granddaughter, she finds immense happiness in passing on her love for music to the next generation.
Tammie Powell Williamson's unwavering commitment to making a positive impact on the lives of others, both within her professional endeavors and her personal life, characterizes her as a dedicated and compassionate individual who continually strives to create a better world for those she encounters.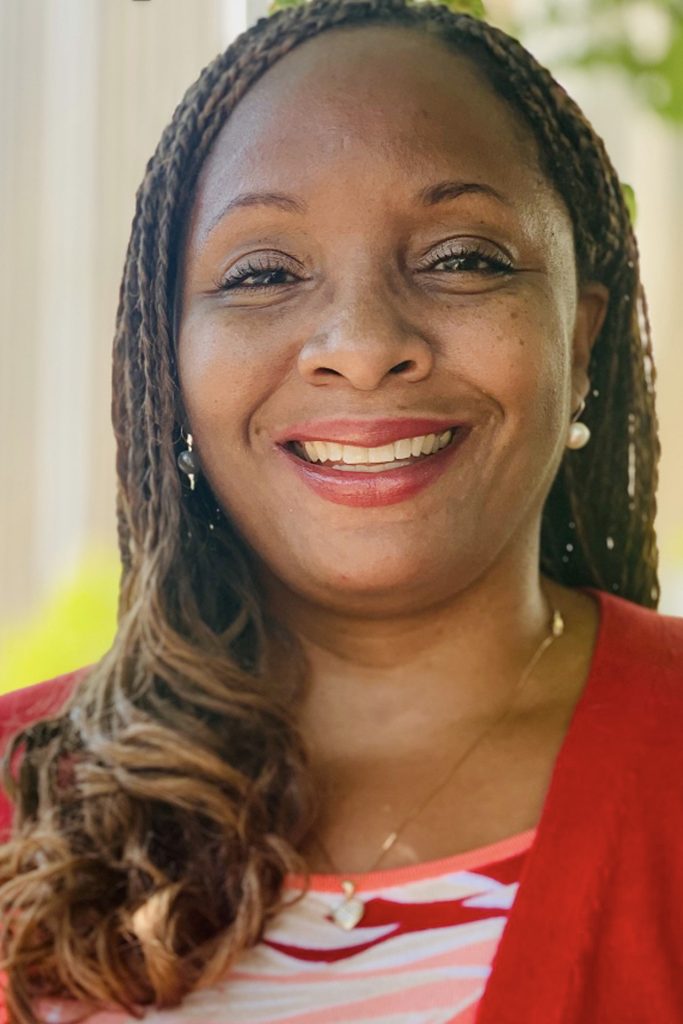 Dr. Kilinyaa L. Cothran – Panelist
Dr. Kilinyaa L. Cothran currently serves as the Academic Director of Health Programs in the School of Continuing and Professional Studies at Washington University in St. Louis. She is responsible for creating and launching a catalog of programs related to health and managing existing health and healthcare programs. She is also responsible for staffing, and scheduling courses, recruiting, and advising students, building, and maintaining employer and community partnership relationships, and collaborating on broader initiatives of the school. Her most recent programming includes building opportunities for unemployed, underemployed, and underrepresented populations to upskill for entry level healthcare roles.
Dr. Cothran previously served as the Director, Professional Student Affairs at the St. Louis College of Pharmacy (now University of Health Sciences and Pharmacy). As the first and primary student affairs professional in the College of Pharmacy, Dr. Cothran's work included engaging students and faculty to develop and implement programming for professional orientation, community outreach projects, and ongoing professional development to help support academic excellence and professional behaviors, as well as the overall student experience. Her work with the Academic Leadership Team, developed a co-curricular map for the School of Pharmacy. In, 2019, Dr. Cothran transitioned into the role of Assistant Vice President, Career Services & Education for the University of Health Sciences and Pharmacy where she assisted students, alumni, and other campus stakeholders in developing, evaluating, and implementing career education and employment plans and provided strategic direction and leadership to implement services and programming for the first-ever Career Services division at the university.
Dr. Cothran is a native St. Louisan and alumnae of Washington University (B.A), the University of Missouri, St. Louis (M.Ed.), St. Louis College of Pharmacy (BSPharm), and Saint Louis University (Ph.D.). She has been a registered pharmacist for over 20 years and still practices pharmacy. She also serves as an Adjunct Faculty Instructor at Lindenwood University and is a Peer Reviewer for the Higher Learning Commission.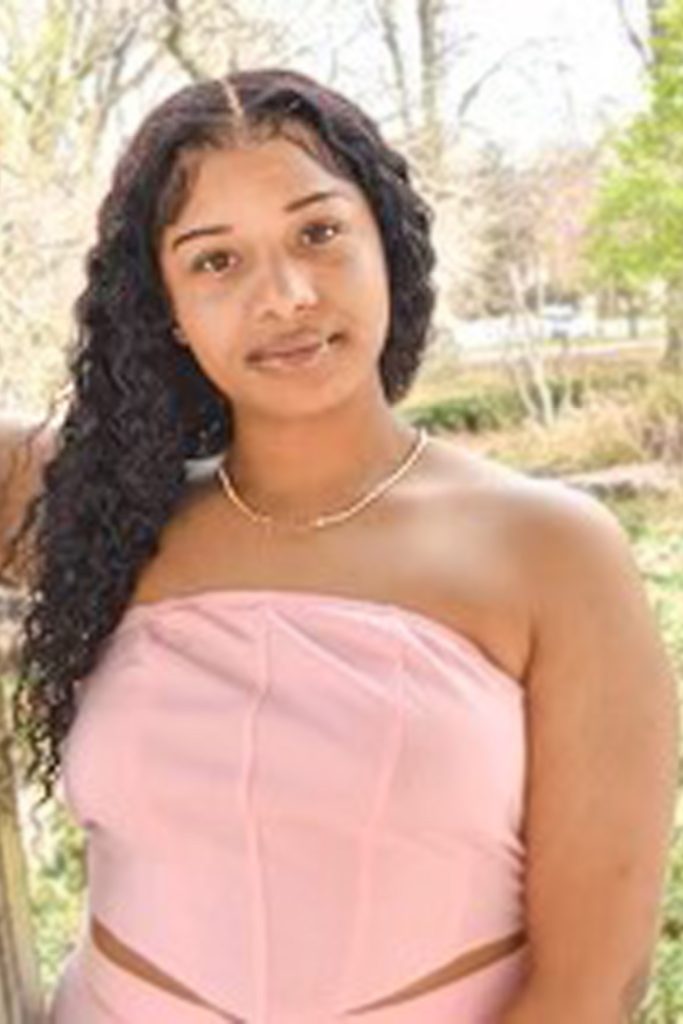 Tamiah Moody is a 22 year old student majoring in Special Education and Elementary Education; with an emphasis on Child Psychology. For the past four years I've been employed with the Diave Daye Child Development Center as a Preschool Teacher and Staff Trainer. I have always been passionate about children and education. My compassion for children and youth has driven my advocacy for education!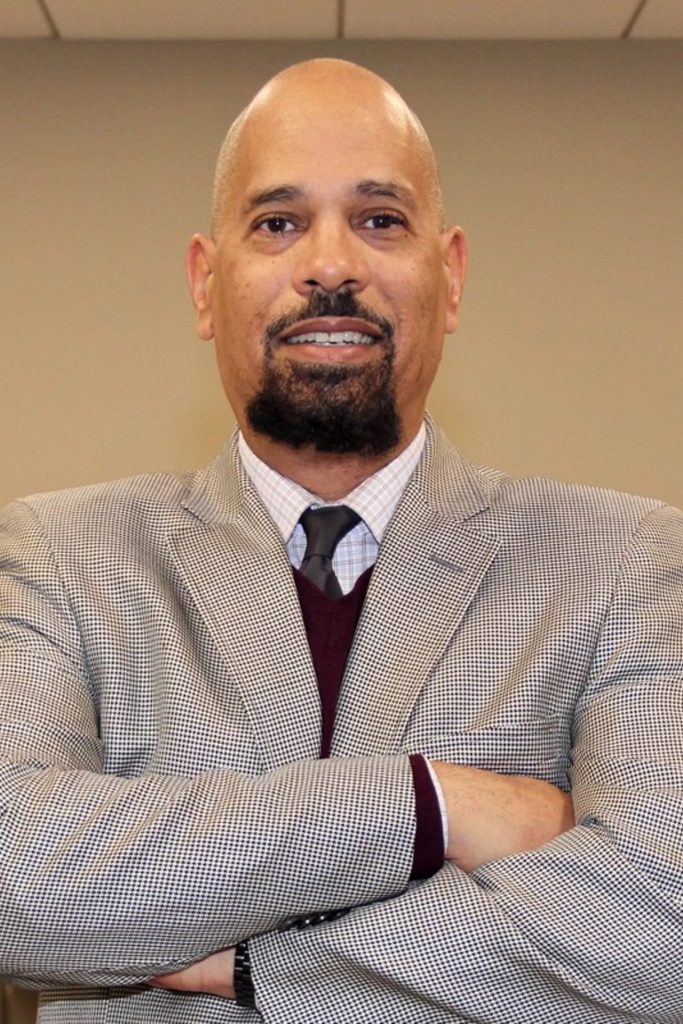 "There comes a point where we need to stop just pulling people out of the river. We need to go upstream and find out why they're falling in." ― Desmond Tutu
Paul Lemmon is a native of San Francisco, who spent his high school and early adult years in St. Louis, Missouri. He attended Morehouse College in Atlanta, Georgia, and Southern Illinois University. He received his Juris Doctorate from Southern University Law Center in Baton Rouge, Louisiana.
He was an elementary and middle school teacher in the St. Louis City Public Schools for approximately 5 years before working for Levi Strauss & Company in San Francisco for almost 10 years, later enrolling in law school.
Since 2020 he has served as the Director of Community Initiatives and Emergency Services for People's Community Action Corporation.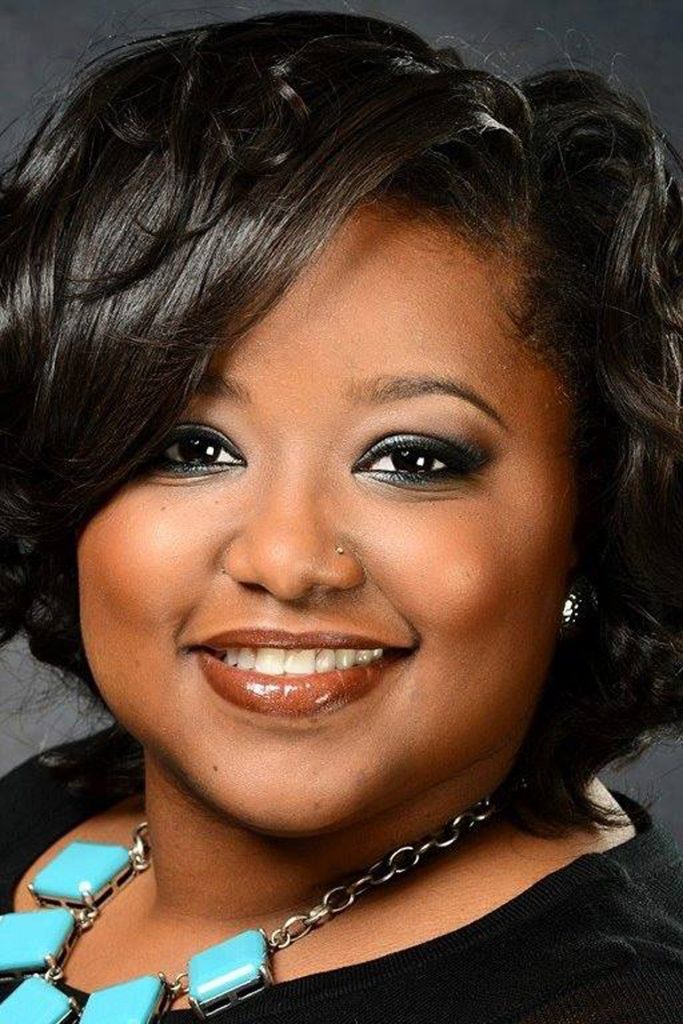 Crystal Avery-Morris – Speaker
Crystal Avery-Morris serves as Community Development Officer with Commerce Bank, in St. Louis, where she focuses on compliance with the Community Reinvestment Act. In her role at Commerce, Crystal is responsible for the bank's financial education outreach efforts and for many community development initiatives, especially in low to moderate income and underrepresented areas within the St. Louis MSA. Prior to joining Commerce, Crystal worked in Residential Community Development Mortgage Lending for more than 20 years and most recently as a Regional Sales Manager. She oversaw multi-state recruitment, training and production for Community Development sales and managed the corporate relationships with local HUD agencies and Non-Profit economic and community development organizations. Crystal serves on the Executive Board of the St. Louis Regional Financial Empowerment Coalition and The Haven of Grace, as Treasurer. She is also a member of the Emerson YMCA board and RISE Technical Assistance Committee.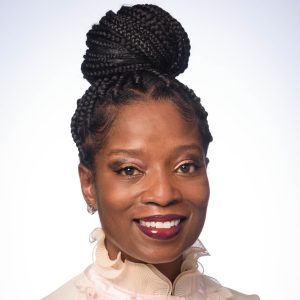 Felice McClendon, Communications Director
Official Open of the 2023 Elevate Conference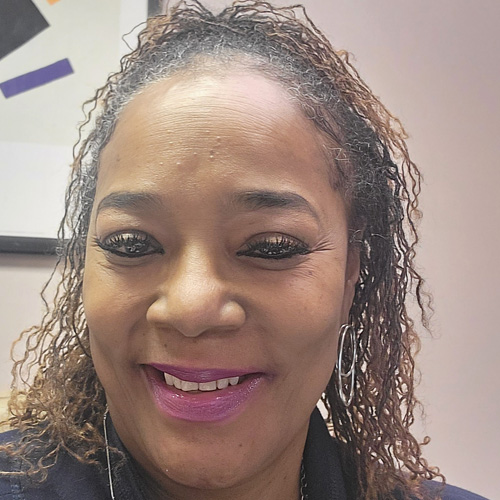 Marnée Morgan, Executive Director
Introduction of the Moderator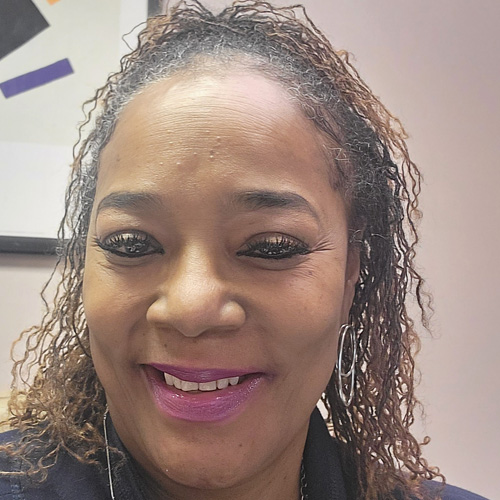 Marnée Morgan, Executive Director
Greetings from the Moderator
Introduction of the Mayor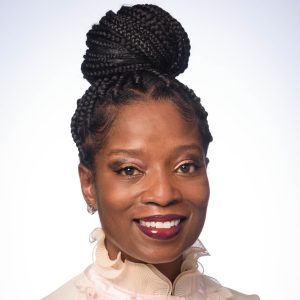 Felice McClendon, Communications Director
Greetings from Mayor Tishaura Jones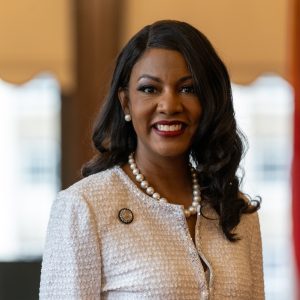 Introduction of the Keynote Speaker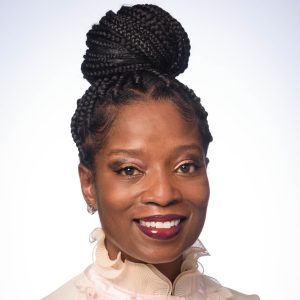 Felice McClendon, Communications Director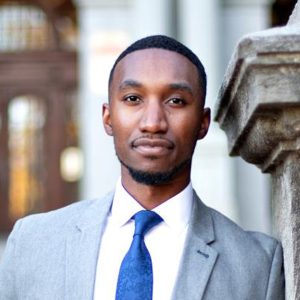 Recognition of the Conference Sponsors
Introduction of the Conference PODS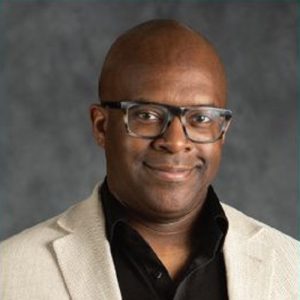 Lance Knuckles - St. Louis Development Corporation (SLDC)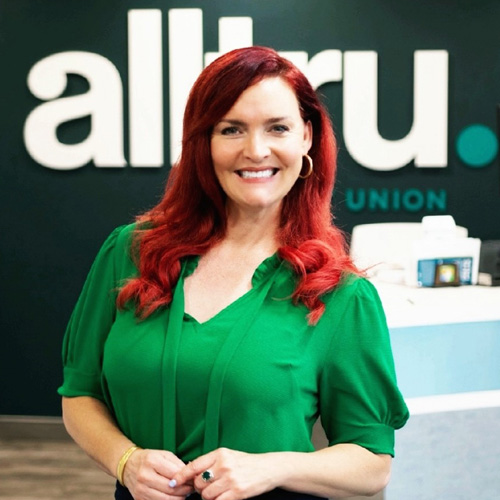 Tracy Verner - All Tru Credit Union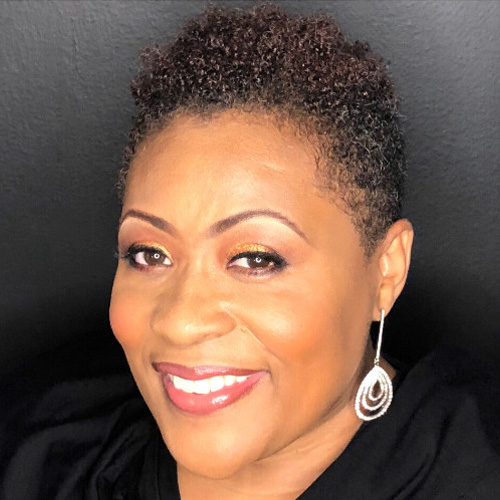 Dr. Marty K. Casey - UnGUN Institute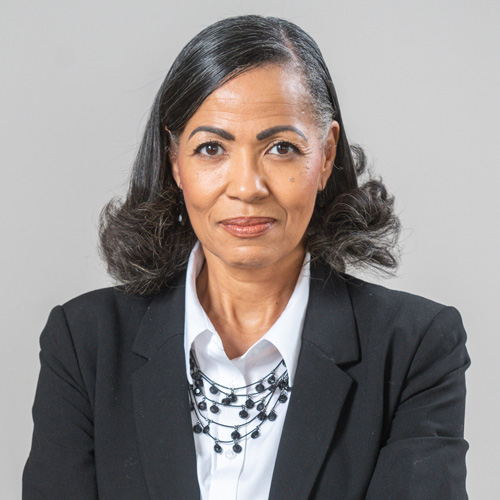 Veta T. Jeffery - Jeffery Consultants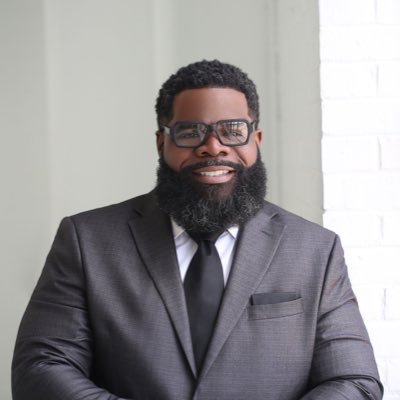 Etoya R. White - Therapy & Coaching, LLC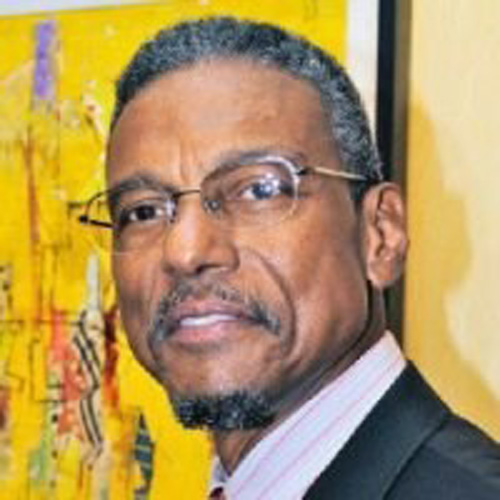 Chester A. Deanes, Jr. - Fathers United to Raise Awareness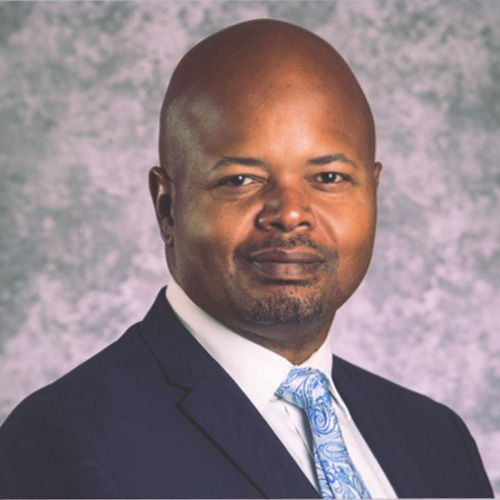 Samuel Adams - Mid-America Carpenters Regional Council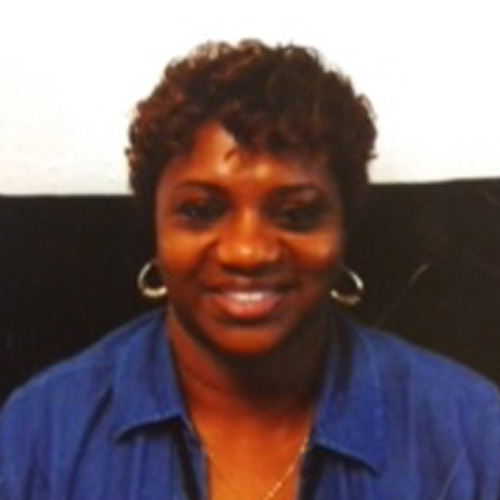 Kim Sims - Jennings School District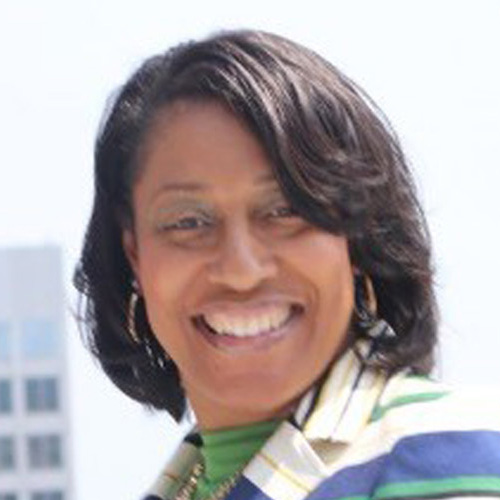 Tammie Powell Williamson - St. Louis County Family Court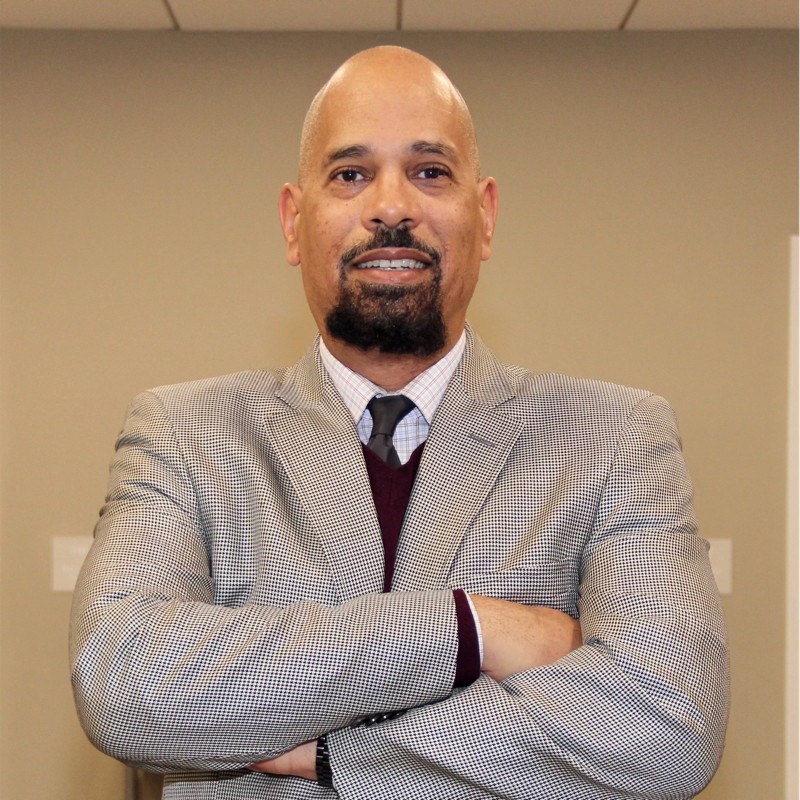 Paul Lemmon & Crystal Avery-Morris - People's Community Action Corporation & Commerce Bank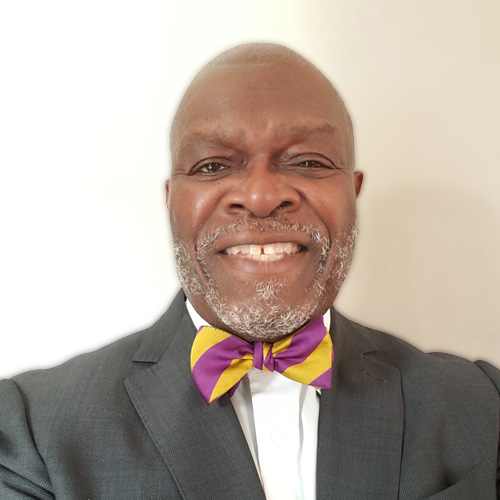 Dr. Charles Pearson, Founder/CEO
Guest Speaker Introduction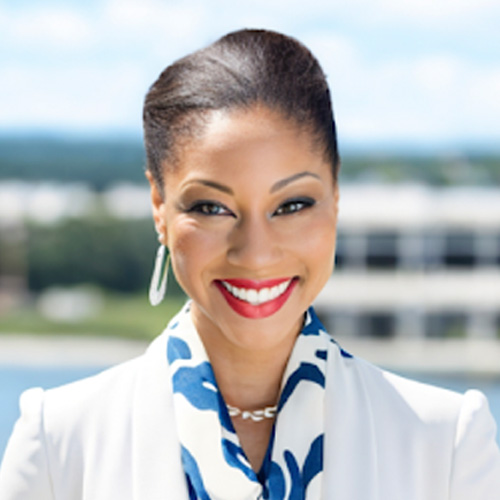 Andréa Purnell, Administrator
Regional Arts Commission of St. Louis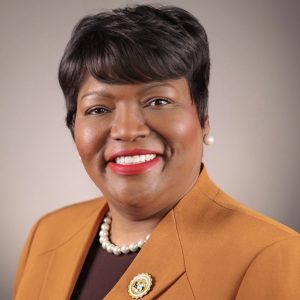 Dr. LaTonia Collins Smith, President
Harris-Stowe State University
Stakeholders Panel Discussion – Session 1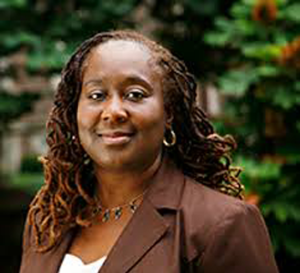 Dr. Vetta Sanders Thompson - Washington University
Veta T. Jeffery - Jeffery Consultants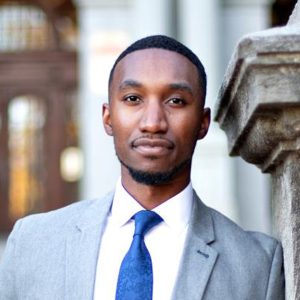 Treasurer Adam L. Layne - City of St. Louis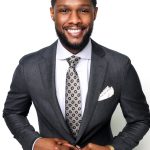 Neal Richardson - St. Louis Development Corporation (SLDC)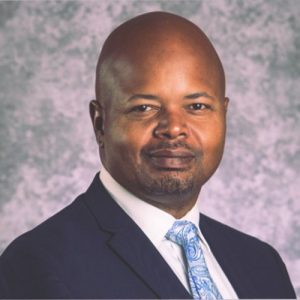 Samuel Adams - Mid-America Carpenters Regional Council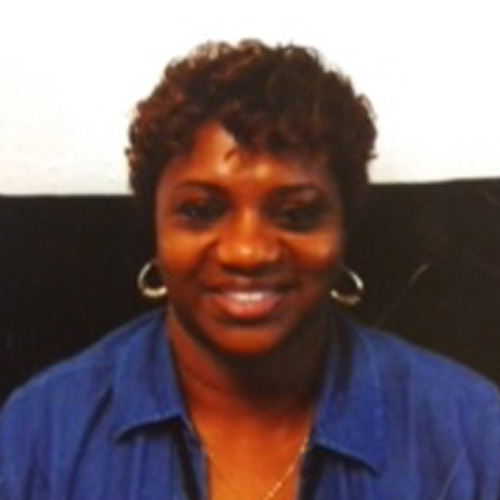 Kim Sims - Jennings School District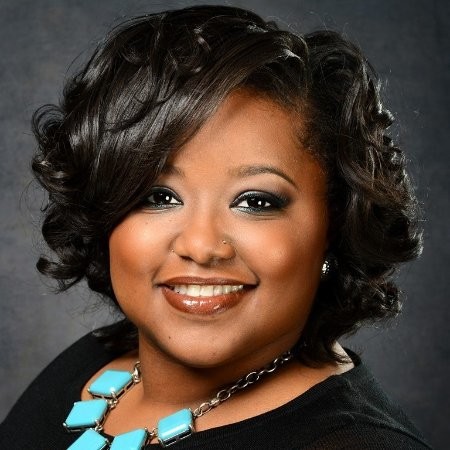 Crystal Avery-Morris - Commerce Bank
Stakeholders Panel Discussion – Session 2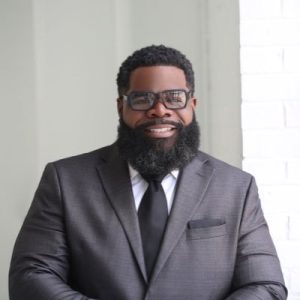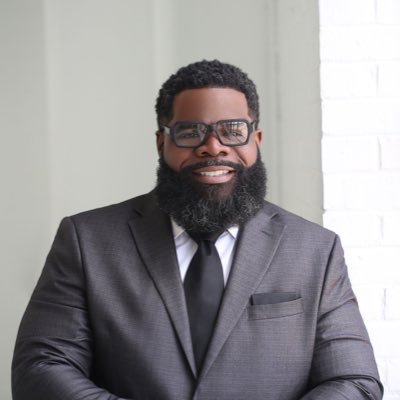 Etoya R. White - Therapy & Coaching, LLC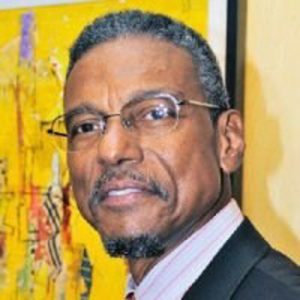 Chester A. Deanes, Jr. - Fathers United to Raise Awareness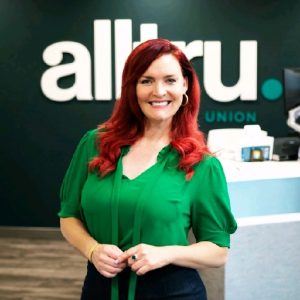 Tracy Verner - All Tru Credit Union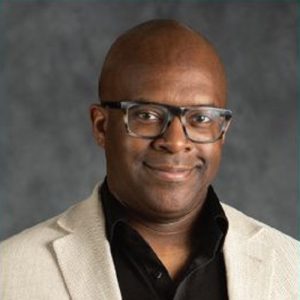 Lance Knuckles - St. Louis Development Corporation (SLDC)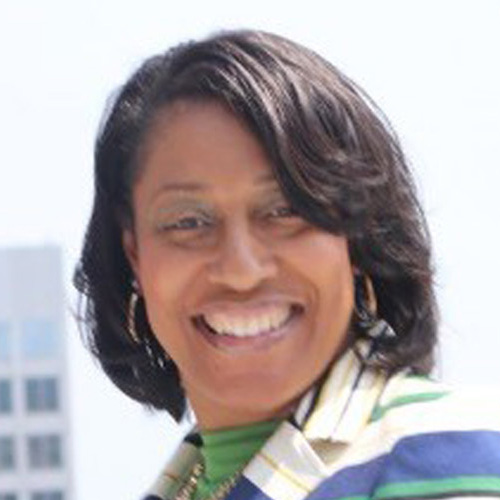 Tammie Powell Williamson - St. Louis County Juvenile Court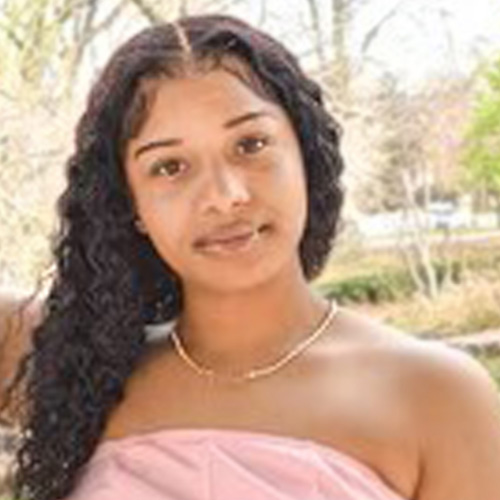 Tamiah Moody - Diave Daye Child Development Center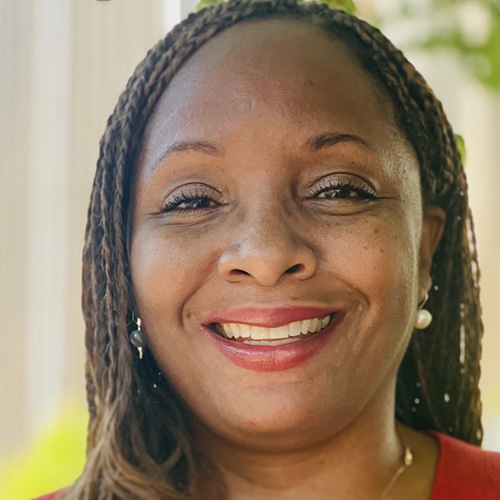 Dr. Kilinyaa L. Cothran - Washington University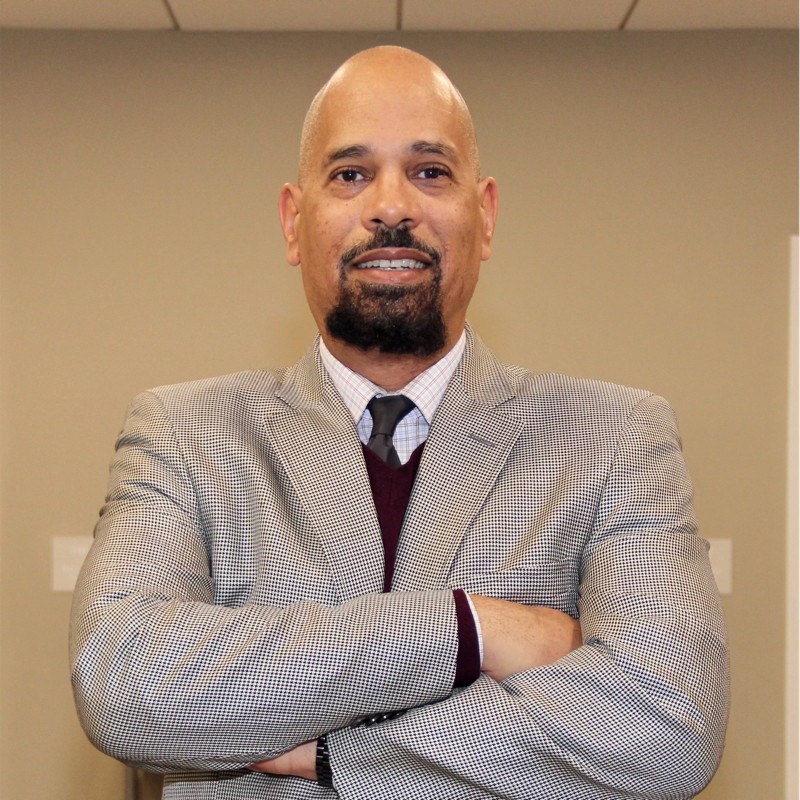 Paul Lemmon - People's Community Action Corporation
Acknowledgments & Recognition
Closing of 2023 Elevate Conference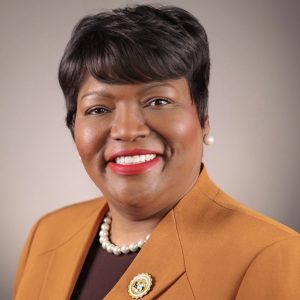 Dr. LaTonia Collins Smith, President
Harris-Stowe State University
Sponsorship Opportunities Now Open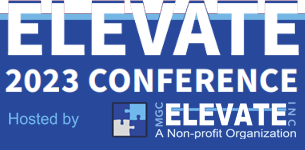 Did you know support for the conference is not only limited to sponsors? If you desire to offer your support for the conference and all we are doing outside of a sponsorship package, you may do so with your financal contributions.  Send an email to contribute@mgcelevate.com stating your interest in supporting the conference or click here to contribute now.
Friday, October 6, 2023 |  9am – 3pm
Harris-Stowe State University
​3026 Laclede Avenue
St. Louis, MO 63103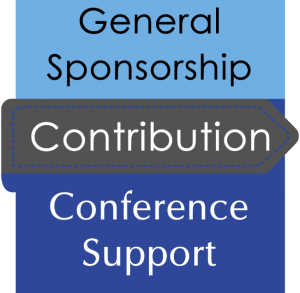 Sponsorship Opportunity
You have the opportunuity to support ELEVATE Conference by making a General Sponsorship Contribution.
CLICK/TAP HERE to make your contribution now.
We would like to extend an abundance of gratitude to the ELEVATE Conference Planning Committee.
Paul Lemmon
People's Community Action Corporation
Dr. Vetta Sanders Thompson