2022

MGC Elevate Conference Planning Committee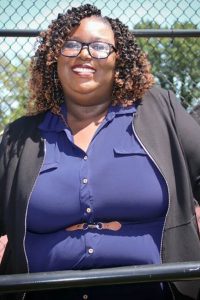 Dr. Lekesha Davis
Licensed Professional Counselor and Assistant Professor
. . . . .
Dr. Lekesha Davis is a Licensed Professional Counselor and Assistant Professor who has worked in Community Mental Health for more than 20 years. She is passionate about providing Trauma Informed Care to under resourced populations.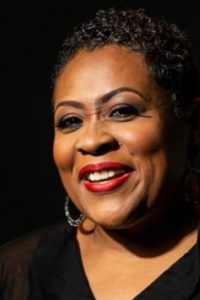 Dr. Marty Casey
Owner/Founder
UnGun® Institute
Globally recognized as a transformational trauma coach, Dr. Marty K. Casey remains committed to equipping as many people possible with strategies, tools, and techniques for eradicating harmful responses to trauma that wreak havoc on families, communities, and the world, at large. Her message of healing and now her trademarked UnGun® approach for mitigating the impact of trauma have landed Dr. Casey a part of platforms that include government, education, business, healthcare, and community-based sectors.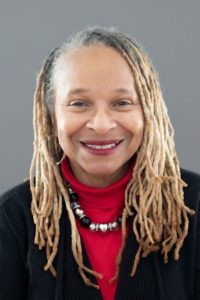 Dr. Monica A. Stewart
Director of Family and Community Youth Services
People's Community Action Corporation
Dr. Monica A. Stewart, has been an educator for the past twenty-six years in traditional, non-traditional and higher education settings. Currently she is the Director of Family and Community Youth Services at People's Community Action Corporation. Dr. Stewart is a member of several professional organizations, which include Delta Sigma Theta Sorority Inc. National Coalition of 100 Black Women and the Urban League Guild. Dr. Stewart is also involved in many volunteer and charitable organizations in the St. Louis area including Community Women against Hardship, United Negro College Fund and United Way (Charmaine Chapman Society and Allocations).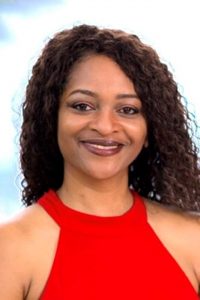 Dr. Shanté M. Lampley
Chief Deputy Juvenile Officer
22nd Judicial Circuit Court of Missouri
Dr. Shanté M. Lampley is the Chief Deputy Juvenile Officer for the 22nd Judicial Circuit Court of Missouri, Child Protection Department. She has worked at the Court for more than 24 years and held positions as a Deputy Juvenile Officer, Assistant Supervisor for the Truancy Unit, Family Court Mediator, Supervisor of the Mediation and Special Court Services Unit and Juvenile Detention Alternatives Inititative Coordinator.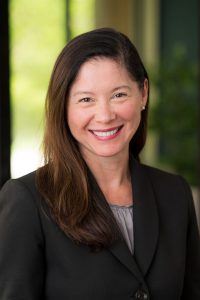 Julie Russell
Executive Vice President, Head of Behavioral Health & Wellness
Concordance
As Executive Vice President, Head of Behavioral Health & Wellness at Concordance, Julie Russell leads the behavioral health and wellness team composed of therapists who provide assessment, interdisciplinary treatment planning, and individual and group therapy using evidence-informed interventions as part of the Concordance Re-Entry Model.
Having earned a Bachelor of Arts degree in Psychology from Southwestern University and a Master of Social Work degree from the Brown School of Social Work at Washington University in St. Louis, Julie brings over 25 years of experience as a clinician, educator, grantmaker, and executive in the social sector.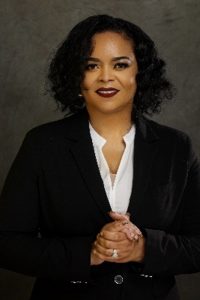 Kinya Johnson, M.Ed.
Community Engagement Liaison
Behavioral Health Response (BHR)
Kinya Johnson is the Community Engagement Liaison for Behavioral Health Response (BHR). She also worked in the call center for BHR for 11 years as a Crisis Intervention Clinician and 15 years total as a clinician at Behavioral Health Response. Kinya is a graduate of University of Missouri-St. Louis and has a Masters in counselor education. She is known for her transparent, practical style of communicating and presenting, with experience in Suicide Prevention and Awareness, Emotional Regulation, Trauma Informed Care, Historical Trauma, and other presentations as requested. Kinya is a Cultural Diversity Equity and Inclusion Advocate, and her research focus is diversity and inclusion for marginalized populations. Kinya loves working in the Black Community, emphasizing the barriers and stigma that keeps African-Americans from getting the mental health treatment they need. Kinya is a 40-hour Domestic Violence Counselor, certified for Illinois. She has served in various capacities in the community including hospital intake and case management, community support, psychosocial rehabilitation and other services for clients who are living with mental illness, including individuals with a forensic status living in the St. Louis metropolitan area. She is a former adjunct faculty in Human Services for St. Louis Community College.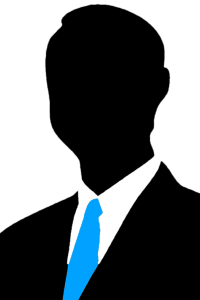 Paul J. Lemmon J.D.
Director of Community Initiatives & Emergency Services
People's Community Action Corporation
Paul Lemmon is a native of San Francisco, who spent his high school and early adult years in St. Louis, Missouri. He attended Morehouse College in Atlanta, Georgia, and Southern Illinois University. He received his Juris Doctorate from Southern University Law Center in Baton Rouge, Louisiana.
He was an elementary and middle school teacher in the St. Louis City Public Schools for approximately 5 years before working for Levi Strauss & Company in San Francisco for almost 10 years, later enrolling in law school.
Since 2020 he has served as the Director of Community Initiatives and Emergency Services for People's Community Action Corporation.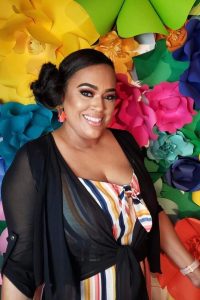 Sharée Galvin
Owner/Founder
M.O.R.E Consulting, LLC | Contacts & Solutions, LLC
Sharée Galvin (@queen_mocha_latte) has a Bachelor's Degree in Criminology and over 25 plus years as a social worker. She is the owner of M.O.R.E Consulting, LLC; Contacts & Solutions, LLC; Sharee prides herself as being a community advocate, PR and social influencer.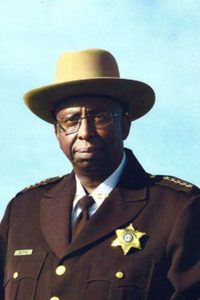 Vernon Betts
Sheriff
City of St. Louis
Sheriff Vernon Betts embodies a lifestyle and believes that education, hard work, determination, family support and Godly worship make life a success.
Thank You to Our Valued Sponsors!!!
MGC ELEVATE Featured Organizations