2022

ELEVATE Conference

| Friday Agenda | RESOURCE EXPO
Friday

| October 14, 2022 |

9:00 am – 3:00 pm
Harris-Stowe State University Campus
William L. Clay Early Childhood Center – Main Auditorium
PRE-CONFERENCE MEET AND GREET

Dr. Shanté M. Lampley
[Bio]
KEYNOTE SPEAKER

Introduction of Keynote Speaker
Keynote Speaker
Dr. Daniel Isom, Director of Public Safety – City of St. Louis [Bio]
SPONSOR BREAK




Recognition of our Valued Sponsors
SPONSOR BREAK




Recognition of our Valued Sponsors
CONFERENCE SESSION




Stakeholder Round Table
CLOSING




Acknowledgements – Recognition
POST-CONFERENCE NETWORKING


Official Close of the 2022 Elevate Conference

Resource Expo Participants
Amanda Luckett Murphy Hopewell Center
Behavioral Health Response
Cardinal Ritter College Prep High School
City of St. Louis Department of Health
Center for Policing Equity
CirculateBLACK
Concordance
Cure Violence Global
Fathers & Families Support Center
Harris Stowe State University
Heartland St. Louis Black Chamber of Commerce
Hopewell Center
Missouri Department of Corrections
Neighborhood Healing Network
People's Community Action Corporation
St. Louis City Family Court
St Louis Fire Department
St. Louis Area Violence Prevention Commission
UnGun Institute
Urban League of Metropolitan St. Louis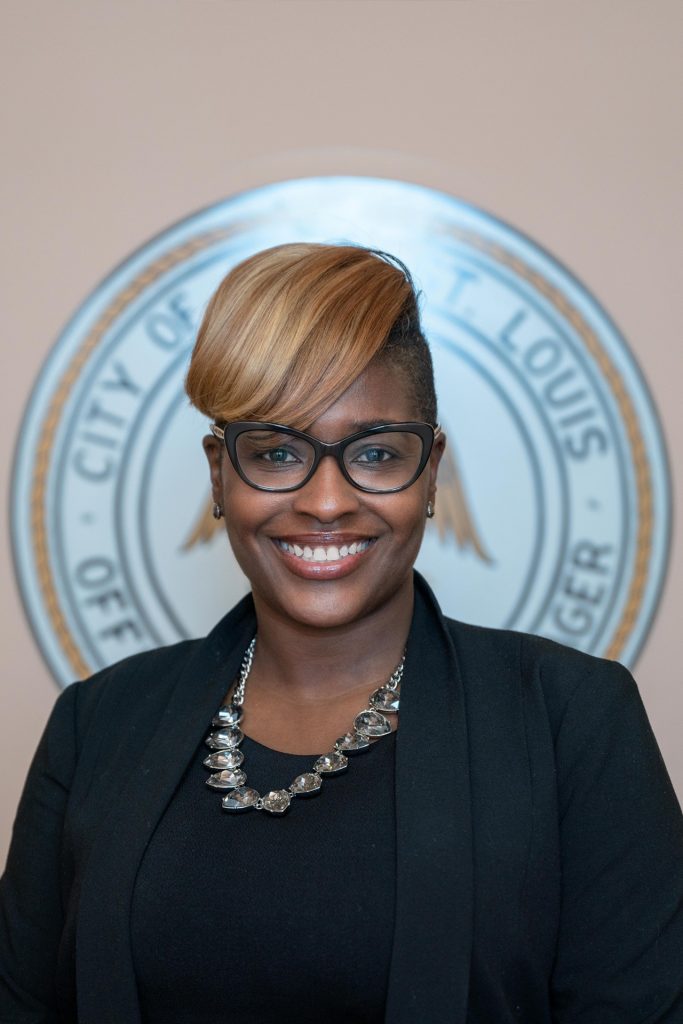 Daffney Moore (Moderator)
Daffney Moore is the Chief of Staff for the St. Louis Development Corporation (SLDC). She previously served as the Chief Opportunity Zone Officer for SLDC and worked to position the city as a leader in utilizing Opportunity Zone investments to support equitable economic development with neighborhood-scaled projects that have a positive impact on residents of Opportunity Zone communities. Moore is an Associate Fellow in Urban Governance for NewCities, a global nonprofit focused on the well-being of cities.
She is the former City Manager of East St. Louis. As City Manager, Moore worked to reduce the city's budget deficit, restructured day-to-day operations, brought creditability to city, completed three audits, reduced contracts by $1.5 million, and secured five Opportunity Zones to encourage long-term investment and create jobs in low-income areas. She is the former City Administrator for the City of Dellwood, Missouri where she had general superintending control of the administration and management of the government, businesses, officers, and employees of the city. Ms. Moore led the ongoing recovery efforts after the Ferguson, Missouri civil unrest and achieved great success in revitalizing the corner of West Florissant & Chambers and areas along the West Florissant Avenue Corridor. She was an adjunct instructor at Harris-Stowe State University for fourteen years.
She previously worked as the Economic Development Director for the City of Berkeley. Before working for Berkeley, she served as an Urban Planner with the City of St. Louis Planning and Urban Design Agency. She worked on projects that address problems dealing with urban growth, revitalization, housing, and commercial development to address social and economic issues in minority communities. Ms. Moore has helped to bring two major mixed-use, mixed-income development projects to realization in St. Louis: Arlington Grove and North Sarah. Also, she worked with the City of St. Louis on the Promise Zone Implementation, Rockefeller Foundation 100 Resilient Cities and Dr. Martin Luther King Boulevard redevelopment, as well as the Lansdowne Initiative and Our Town grant in East St. Louis.
Ms. Moore continuously strives to "open doors" for the disenfranchised and underrepresented communities through volunteerism and advocacy. She is an active leader through her civic commitment, leadership, and dedication to improving the quality of life for underserved communities throughout the St. Louis Region. She gives back to the community through her involvement with the Locust Central Special Business District Board, National Coalition of 100 Black Women (NCBW), American Planning Association, Crisis Nursery Advisory Board, Community Forward Inc, Urban League, Murray State University Governor's Board, President of the Black Alumni at Murray State University, Consortium for Leadership Development and New Life Community Church.
Her accomplishments to date include: 2020 – Invited to speak at the White House Opportunity and Revitalization Council and HUD Bolstering Growth in Opportunity Zones series; Invited to present St. Louis Opportunity Zones successes to the EPA's Environmental Finance Advisory Board; Partnered with NewCities to present St. Louis a New Urban Champion; 2019 – Power 100 Delux Magazine; Invited to attend the White House Opportunity Zone Conference; 2018 – Selected to participate in the NewCities Global Nonprofit Learning Expedition on New Urban Champions Initiative; 2018 – YWCA Women Leader of Distinction Award; 2017 – 95.5 The Lou Phenomenal Woman Award; 2016 – Missouri State University Panelist on Shattering the Silences; 2016 – Women's Voices Raised for Social Justice Program Presenter; 2015 -APA Dwight F. Davis Award Outstanding Planning Advocate; 2015 – Washington University Panelist called Focus: Ferguson & St. Louis Region; 2013 – USC Lusk Center Ross Minority Program in Real Estate; 2013 – NCNW Gateway Metropolitan Legacy Award Honoree; 2012- 2013 – Consortium for Leadership Development; 2008-2012 – President of the National Coalition of 100 Black Women – Metropolitan St. Louis Chapter; 2012 – Black Women Who Rock Honoree; 2012 – NCBW Mother's Day Brunch Speaker; 2011- Marines Key Leaders Workshop; 2010-Keynote speaker for African-American Alumni Homecoming Banquet at Murray State University; 2010 – Recipient of the Unsung Heroine Award from the Top Ladies of Distinction St. Louis Chapter; 2008 – Invited to the White House to hear the President's remarks on volunteering; 2005 – Nominated by her peers to participate in the nationally recognized Coro Women in Leadership Program; 2004 – Recognized by President Bush for her volunteerism with Connections to Success; and awarded both the Improving the Quality of Life Award for community service and the Department of Urban and Regional Planning Alumni Award by Jackson State University.
Ms. Moore is PH.D. Candidate at Walden University in Public Policy with a concentration on Local Government Management for Sustainable Communities. She holds a Master of Arts from Jackson State University in Urban and Regional Planning and a Bachelor of Science from Murray State University in Organizational Communications. Ms. Moore is a native of East St. Louis, Illinois.
Social Media Handles
LinkedIn
https://www.linkedin.com/in/daffney-moore-64309214/
Publications
Essayist in Segregation by Design Book
The Human Aspect of Housing – Article Link
https://newcities.org/the-big-picture-human-aspect-housing/
St. Louis: A New Urban Champion | Daffney Moore
https://www.youtube.com/watch?v=lIvdemO8flA&t=3s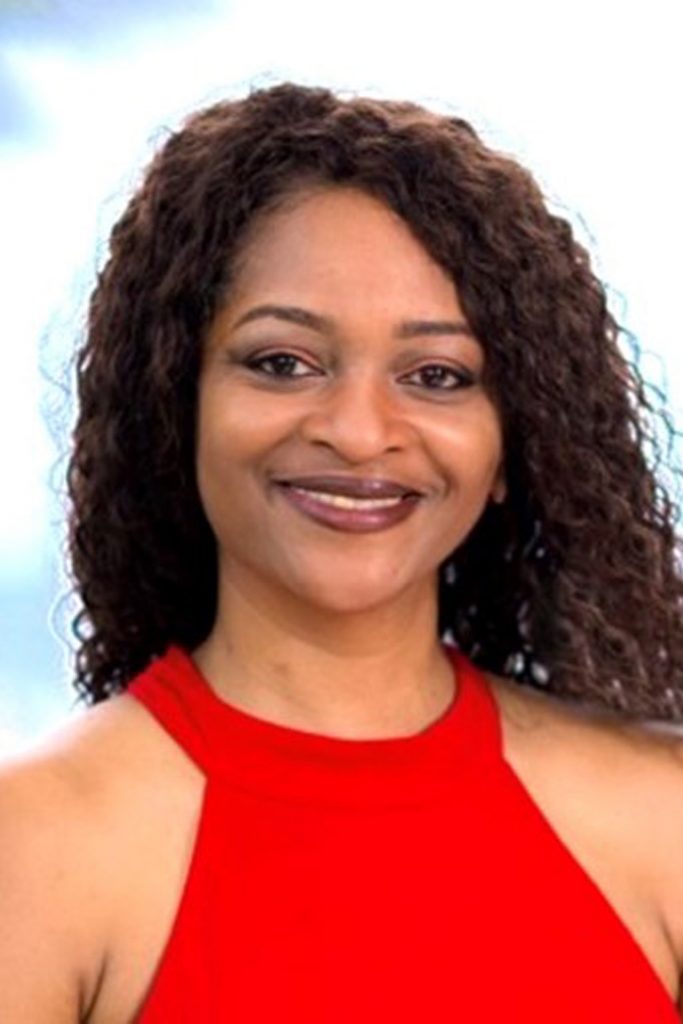 Dr. Shanté M. Lampley is the Chief Deputy Juvenile Officer for the 22nd Judicial Circuit Court of Missouri, Child Protection Department. She has worked at the Court for more than 24 years and held positions as a Deputy Juvenile Officer, Assistant Supervisor for the Truancy Unit, Family Court Mediator, Supervisor of the Mediation and Special Court Services Unit and Juvenile Detention Alternatives Initiative Coordinator.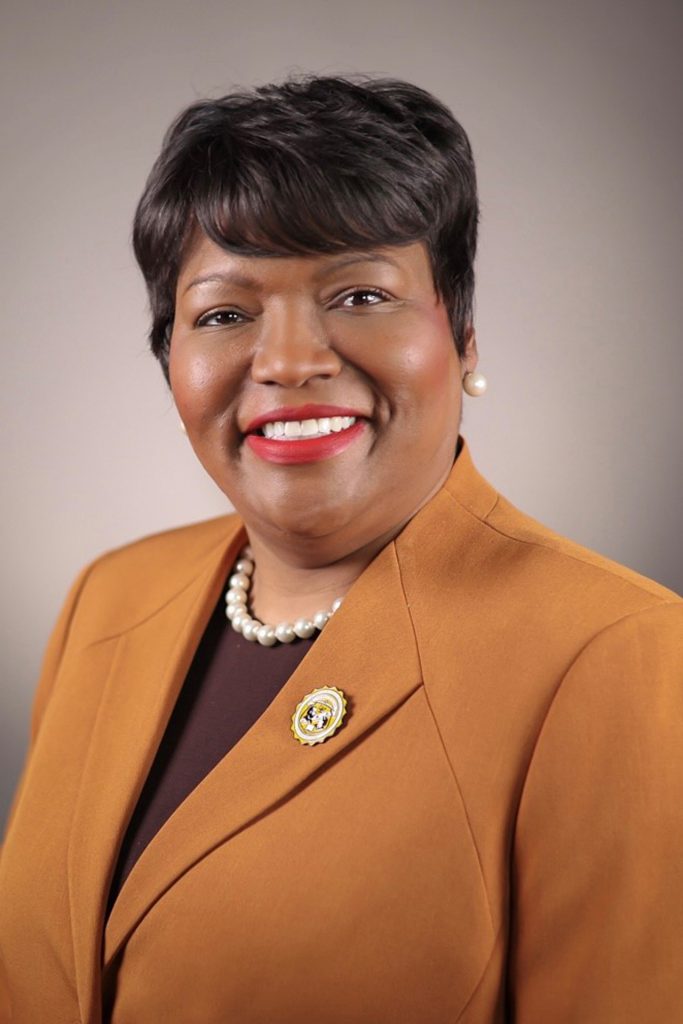 Dr. LaTonia Collins Smith
Harris-Stowe State University (HSSU) announces that Dr. LaTonia Collins Smith is the 21st President of the University. Dr. Collins Smith is the first African American woman President of HSSU, following the legacy of Ruth Harris, the first African American woman President of Stowe Teachers College in 1940.
Chair of the Board of Regents, Michael McMillan commented that "Dr. Collins Smith exemplifies Harris-Stowe's core values of Personal Growth, Respect, Innovation, Diversity, and Excellence. She has demonstrated her extraordinary ability to connect with all of our stakeholders and to catapult Harris-Stowe forward in these critical times."
Dr. Collins Smith, appointed as Interim President June 1, 2021, will assume the Presidency March 1, 2022. Dr. Collins Smith has more than 20 years of progressive leadership experience with an extensive background in administration and program development. She began her career in higher education at HSSU in 2010. She served as the co-principal investigator of a $5 million National Science Foundation grant to strengthen STEM in the state of Missouri and serves as chair of the Dr. Martin Luther King, Jr. Statewide Celebration Commission of Missouri.
During Collins Smith's time as Interim President, HSSU made significant strides. The University raised more than $3.5M in scholarships, donations, including those designated to endowments, as well as grants. HSSU kicked-off renovations for the former Vashon Community Center Building, which will become home to the Don and Heide Wolff Jazz Institute and National Black Radio Hall of Fame. The University's Center for Innovation and Entrepreneurship is in its early
development phase. In 2020-2021, HSSU graduated its largest class in the University's history (201 students) and increased its 6 year graduation rate by 6.3%.
Collins Smith has received numerous awards, most recently receiving the Frankie Muse Freeman/Norman R. Seay Commitment to St. Louis Award with Michael McMillan at the St. Louis City NAACP 110th Anniversary Celebration and Freedom Fund Dinner. Other awards include the Equal Education Opportunity Group Pioneer Award, the NAACP Ben Hooks Community Leader award and the AKA, Inc. Central Region's Outstanding Educational Advancement Captain award. She is a 2019 Millennium Leadership Initiative Protégé and a St. Louis Business Diversity Initiative Fellow and a Higher Education Leadership Foundation Fellow.
A native of the Historic Ville Neighborhood in St. Louis, Dr. Collins Smith is a proud graduate of St. Louis Public Schools. She earned an educational Doctorate in Higher Education Leadership from Maryville University. She holds a Master of Social Work degree and a Master of Public Health degree from Saint Louis University. She is a graduate of the University of Central Missouri, where she majored in social work.
With a deep personal commitment, a wealth of experience, and a proven record of leadership, Mayor Tishaura O. Jones started her career as a public servant in 2002 when she was appointed as Democratic Committeewoman of the 8th Ward in the City of St. Louis. She served two terms in the Missouri House of Representatives and became the first African-American woman in state history to hold the position of Assistant Minority Floor Leader.
From financial empowerment to the modernizing of services, Jones has worked to make city government easier to navigate, easier to participate in, and easier to understand. Elected the first African-American woman as Treasurer in 2012, Jones helped the City of St. Louis earn and save more than $30 million during her tenure in the office. Jones launched the Office of Financial Empowerment (OFE) to help St. Louisans make better financial choices, and OFE's College Kids Program has helped over 18,000 public school students start saving through educational savings accounts.
After becoming the first mayor in decades to be born, raised, and still live in North St. Louis, Jones recognizes that St. Louis cannot succeed if one half is allowed to fail. She is working to reverse decades of disinvestment in neighborhoods by ensuring incentive agreements contain community benefits while responsibly investing nearly $500 million from the American Rescue Plan. Through data-driven deployment strategies, alternative responses to conserve police resources, and investment in community violence intervention programs, she is committed to improving public safety in the city.
Jones has a Bachelor's degree in Finance from Hampton University and a Master's degree in Health Administration from the Saint Louis University School of Public Health. A graduate of the Executives in State and Local Government program at Harvard University's Kennedy School of Government, she has served as Vice President of Public Finance for Blaylock Robert Van, LLC, as well as adjunct faculty at the Anheuser-Busch School of Business at Harris-Stowe State University. A member of Delta Sigma Theta Sorority, Inc., her dedication to public service has earned her numerous accolades including awards from the St. Louis Coalition for Human Rights, the RCGA, and the Lupus Foundation of America. She is also the proud mother of Aden.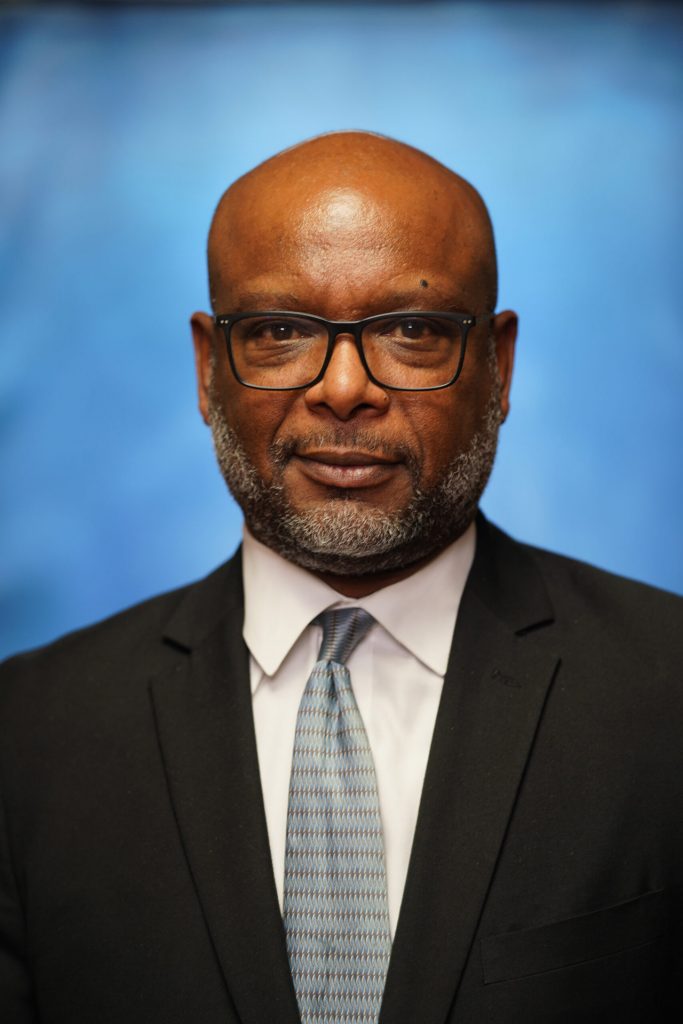 Dr. Daniel Isom was appointed Interim Director of Public Safety for the City of St. Louis by Mayor Tishaura Jones on April 20, 2021. He is currently on leave as the executive director of the Regional Justice Information Service (REJIS). Isom joined the Metropolitan St. Louis Police Department in 1988 and was appointed Chief of Police in 2008. He was the city's 33rd Chief of Police and retired in 2013 after 24 years of service. He is an adjunct professor at the University of Missouri-St. Louis Department of Criminology and Criminal Justice and an adjunct professor at the Washington University-St. Louis Brown School of Social Work. Isom served as the Public Safety Director for Missouri during the Ferguson Crisis and co-chaired the working group on Citizen-Law Enforcement Relations as a member of the Ferguson Commission.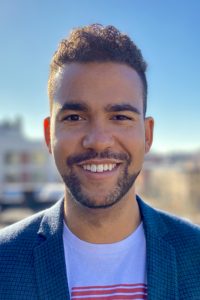 Max Markham
Vice President, Policy & Community Engagement
Center for Policing Equity (CPE) POD

The Center for Policing Equity (CPE), a racial justice non-profit that uses data science to identify and reduce racial disparities in policing, has partnered with the City of St. Louis to reimagine public safety and improve equity for vulnerable communities most impacted by racially disparate policing. In Spring 2022, CPE produced a report for the Mayor's office outlining recommendations to improve public safety systems in the city. As a part of this process, CPE engaged closely with the community to both inform its recommendations and garner feedback from individuals and groups to ensure that the process reflected community needs and concerns at every stage. Throughout this process, CPE also conducted qualitative data collection, including after the report was released, to help inform how best to implement the recommendations and ensure that the St. Louis community has an active voice in this work.
This pod will be an opportunity to share more about CPE's work, answer questions, and collect any feedback that participants at the conference may have.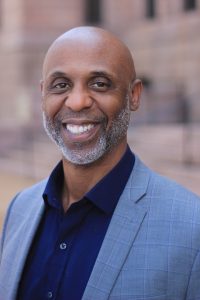 Wilford Pinkney, Jr.
Director of the Office of Violence Prevention
Community Violence Intervention Project POD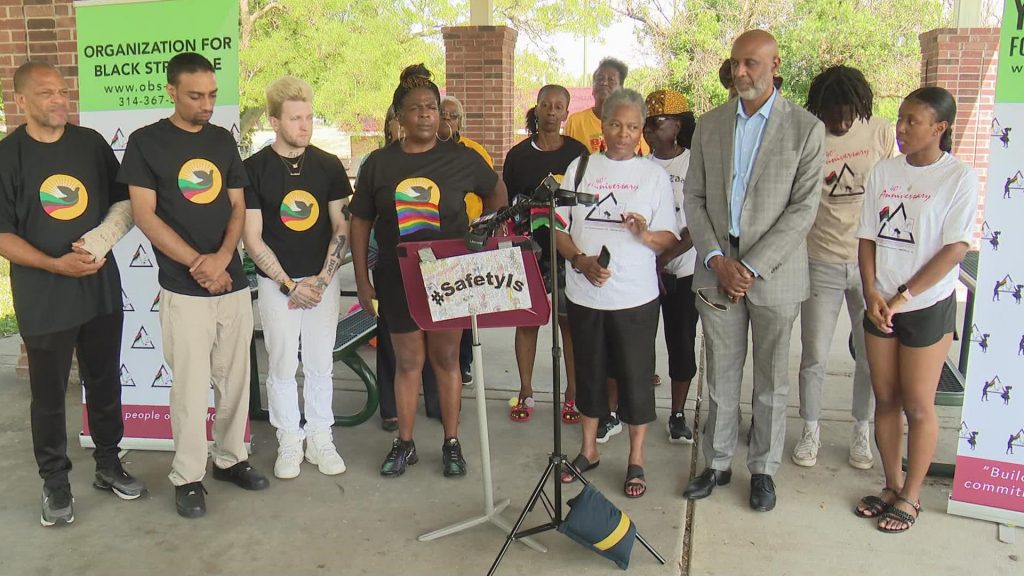 A discussion of community center approaches preventing and disrupting cycles of violence and retaliation.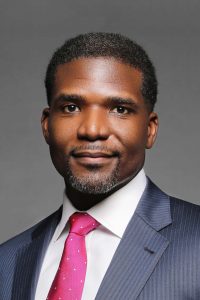 Dr. Fredrick L. Echols
Chief Executive Officer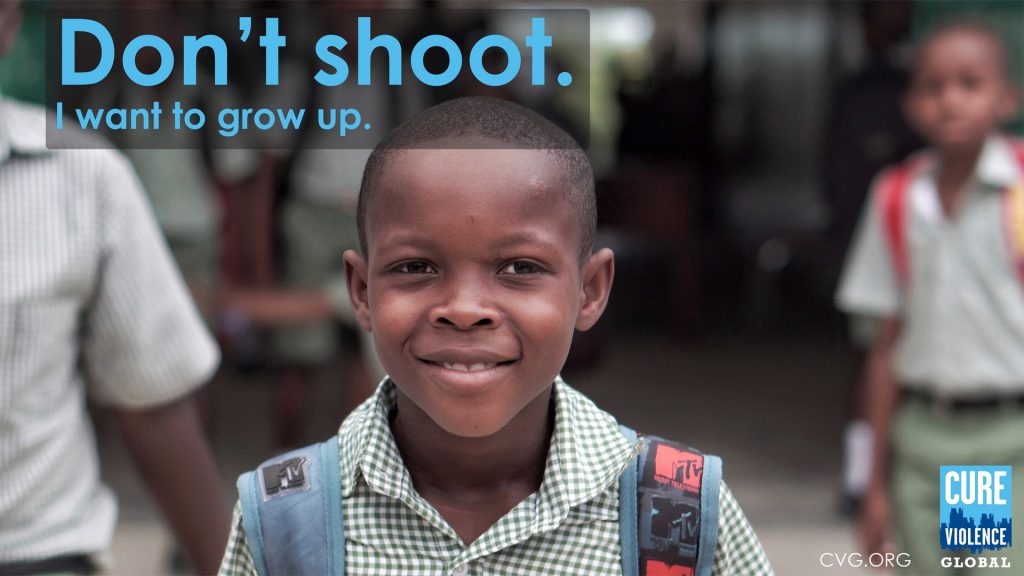 During this session Cure Violence Global™ staff will present information on why violence is a health issue that is a manifestation of systemic racism and intersectionality, and review evidence that proves the model works. In addition, the presentation will include a brief overview of current work Cure Violence Global is doing in communities across the world, including the City of St. Louis.
Dr. Fredrick L. Echols, the Chief Executive Officer for Cure Violence Global, is an accomplished physician and public health professional. He has experience in the public and private health sectors. Prior to starting is tenure with Cure Violence Global, he served as the Director of Health and Health Commissioner for the City of St. Louis. In these roles, Dr. Echols oversaw all public health regulations and departmental operations and led the City of St. Louis' COVID-19 pandemic response. Prior to serving as the director, Dr. Echols served as director of Communicable Disease, Emergency Preparedness, Vector and Veterinary Programs for the St. Louis County Department of Public Health, where he was responsible for overseeing daily operations, staff development and training, establishment of public-private partnerships, strategic planning, fiscal management of a multi-million-dollar budget and program development and implementation.
Prior to starting his position with St. Louis County, Dr. Echols served as Chief of Communicable Diseases for the Illinois Department of Public Health and as a physician in the U.S. Navy, where he managed a staff of medical and ancillary personnel. Furthermore, Dr. Echols has served as the principal investigator for local and federally funded public health research initiatives and provides guidance to national and international health workgroups.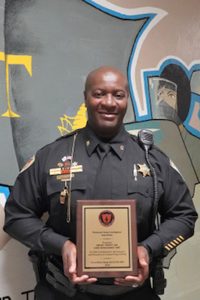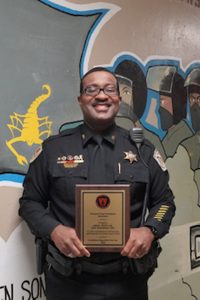 Facilitators:
Officer Keeley Gray
Officer Kenneth Boykin
How today's gang's affects the Black community; gang's use of Social Media to impress and influence our youth, and how the absence of Father's affects the entire Family; with the question: how do we as Black Men try to reach our youth, and sway or impress them to be Different?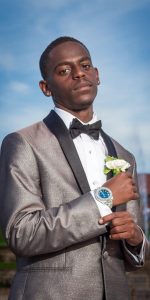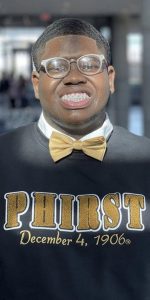 Movement Not Moment (MNM) POD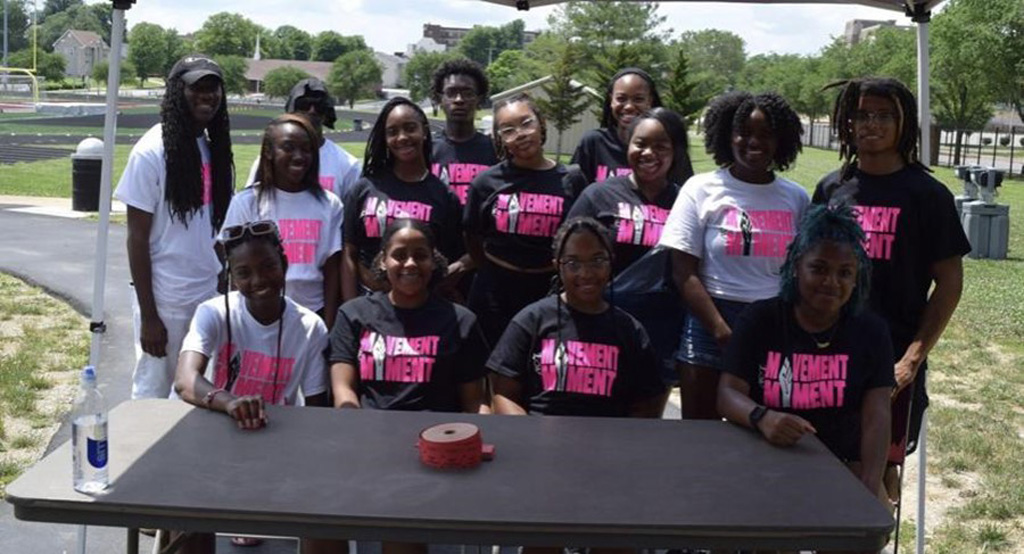 Movement Not Moment was founded October 19,2021 after the killing of graduate Isis Mahr, a 2020 graduate. Isis was struck by several bullets at a traffic light while taking a friend home from work. This hugely impacted many of Cardinal Ritter's scholars who knew of and or had a relationship with Isis. Movement Not Moment is a youth lead movement that has impacted Ted many citizens in our neighborhood. Many have said "I have hope in the youth again" after seeing the mission MVM has set, which is stopping the violence. Movement Not Moment has hosted several events such as peaceful marches; bringing over 700 students out from different schools around the urban area, block parties, job fairs and counseling sessions to help better their community. This is only the beginning of legacy, and certainly isn't the end.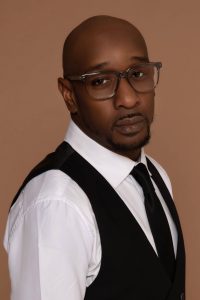 Jason Watson
Sr. VP of Engagement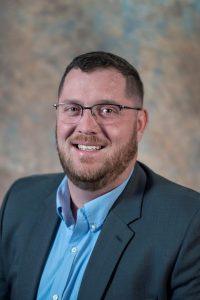 Alex Earls
Reentry Programs Administrator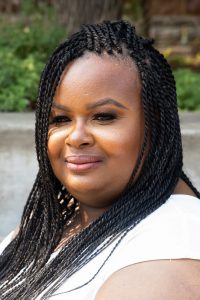 Tamara Johnson
Unit Supervisor
Reentry from the Inside Out POD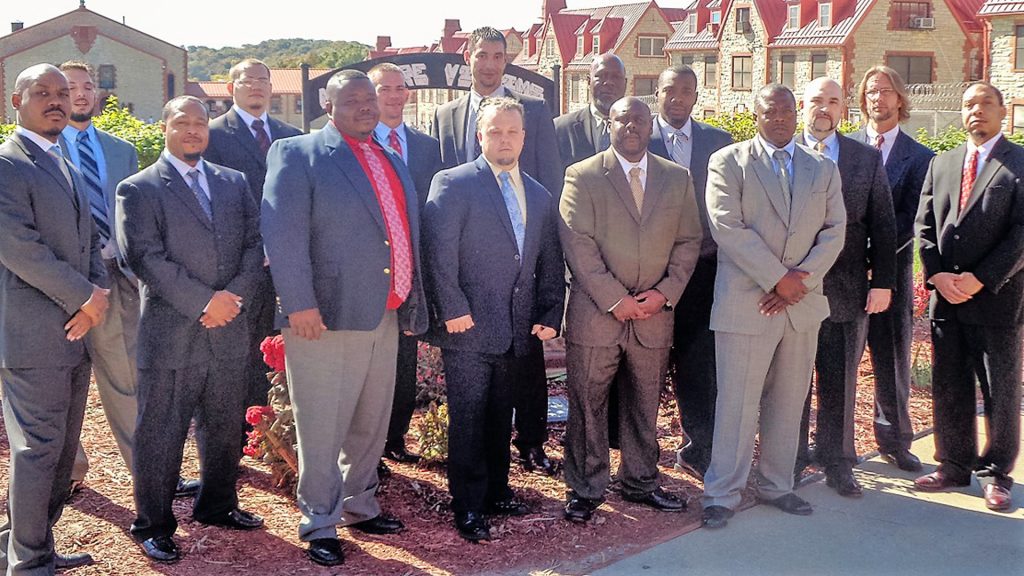 Facilitators:
Jason Watson
Alex Earls
Tamara Johnson
This presentation will discuss reentry services offered to criminal justice-involved individuals pre and post-release. It will focus on specific options offer by the Missouri Department of Corrections as well as the role of the probation & parole officer in the reentry process. We will discuss how individuals are assessed to determine their risk of reoffending and how the Department of Corrections partners with community resources to assist individuals returning to our communities.
About Jason Watson
Jason Watson serves as the Sr. V.P. Of Engagement at Mission: St. Louis. Prior to his current position he lead a team that was laser-focused on workforce development. A native St. Louisan he has dedicated his life to building relationships and opportunity. Jason has helped to craft a successful program that teaches job training, financial empowerment, & manhood to lead men ages 22-35 toward long-term sustainability. His leadership has garnered notable recognition including being honored by Saint Louis Americans Salute to Young Leaders award for his advocacy, mentoring, and community support, as well as being a Focus St. Louis's What's Right With The Region award recipient.
About Alex Earls   
Alex Earls is the Reentry Programs Administrator for the Missouri Department of Corrections. In this role he assists in ensuring re-entry services are provided throughout the state to individuals who are currently incarcerated, as well as, those under Probation and Parole supervision. He has a passion to help our returning citizens and looks for new and innovative ways to better serve our population.
About Tamara Johnson
Tamara Johnson is a Unit Supervisor with the Missouri Department of Corrections Division of Probation and Parole. Her role as a supervisor is to manage Probation & Parole Officers supervising a variety caseloads. As a Probation & Parole Officer, she gained experience supervising a gender-specific (female) caseload, sex offenders, and primary supervision. She has worked at the MERS and Schirmer Residential Facilities and the Transition Center of St. Louis (TCSTL) which specialized in offering reentry services. Tamara was a co-presenter at the 2018 Missouri Reentry Conference on "Women, Their Children, and Barriers to Reentry."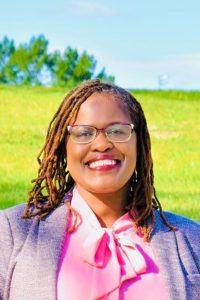 Felicia Spratt
911 Diversion Clinical Director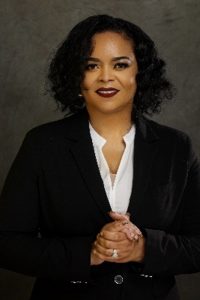 Kinya Johnson
Community Engagement Liaison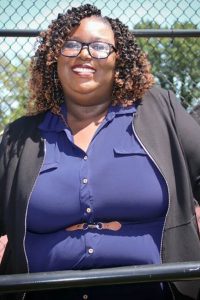 Dr. Lekesha Davis
Licensed Professional Counselor and Assistant Professor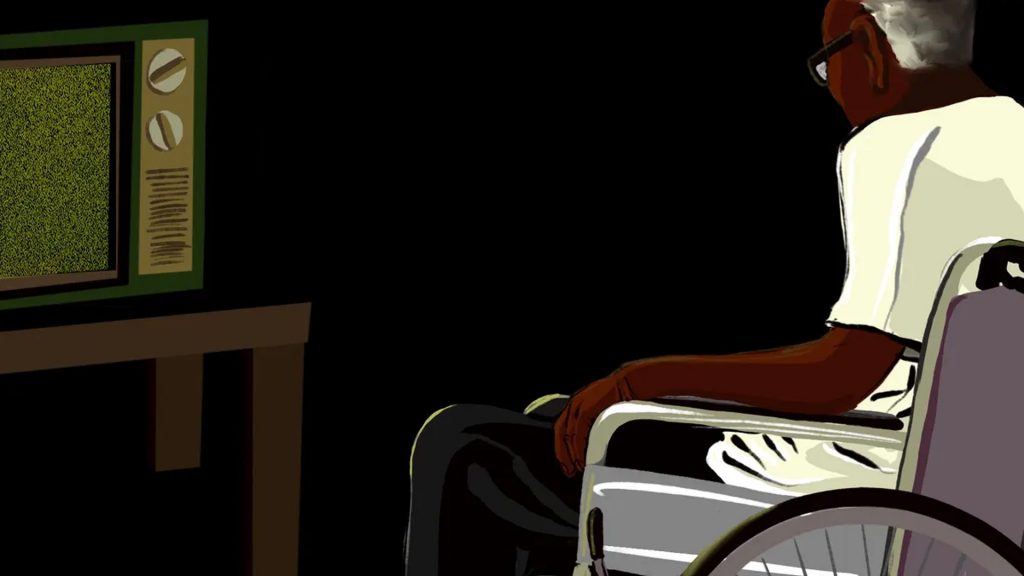 About Felicia Spratt
Felicia Spratt is the 911 Diversion Clinical Director of Behavioral Health Response, a premier crisis and mental health service provider serving the St. Louis metropolitan area and Midwestern region.
As a leader and champion for social services for nearly 15 years, Felicia has devoted her career to highly vulnerable populations and communities. Her broad experiences range from working with youth and families as a Licensed Professional Counselor and Social Worker at Employment Connections in Durham, NC, Assistant Clinical Director of behavioral health at TrueCore Behavioral Solutions in Tampa, FL, Residential Program Manager with Places for People in St. Louis, MO, to becoming a catalyst for mental health equity which she proudly facilitates in her current role today.
Felicia is most recognized for building community coalitions, establishing strategic interagency partnerships and leading community-wide change.  Her expertise in implementing region-wide initiatives and managing crisis and trauma-care teams, facilities and organizations has enabled her to form cohesive relationships with local behavioral health providers, police departments, emergency medical responders, hospitals and state and local government officials.
In February 2021, Felicia's most recent accomplishments consisted of St. Louis' first of its kind, Crisis Response Street & Triage Unit, the 911 Call Diversion, where calls are transferred from the St. Louis cities 911 Dispatch Communication Center to BHR, an external entity and St. Louis CARES initiative funded through the Substance Abuse and Mental Health Services Administration (SAMHSA). She celebrates the work of her clinical team who are breaking down knowledge gaps and communication barriers through information and training when addressing mental, behavioral, trauma, and substance crises. Her initiatives have significantly reduced incarceration and hospitalization rates due to improved awareness, interactions and proper diagnoses when serving individuals and communities suffering from mental crisis.
Felicia is a Licensed Professional Counselor, earned a Master of Science in Family and Children Counseling, and is a December 2022 Ed.D. doctorate candidate in Community Care & Counseling from Liberty University.
About Kinya Johnson
Kinya Johnson is the Community Engagement Liaison for Behavioral Health Response (BHR). She also worked in the call center for BHR for 11 years as a Crisis Intervention Clinician and 15 years total as a clinician at Behavioral Health Response. Kinya is a graduate of University of Missouri-St. Louis and has a Masters in counselor education. She is known for her transparent, practical style of communicating and presenting, with experience in Suicide Prevention and Awareness, Emotional Regulation, Trauma Informed Care, Historical Trauma, and other presentations as requested. Kinya is a Cultural Diversity Equity and Inclusion Advocate, and her research focus is diversity and inclusion for marginalized populations. Kinya loves working in the Black Community, emphasizing the barriers and stigma that keeps African-Americans from getting the mental health treatment they need. Kinya is a 40-hour Domestic Violence Counselor, certified for Illinois. She has served in various capacities in the community including hospital intake and case management, community support, psychosocial rehabilitation and other services for clients who are living with mental illness, including individuals with a forensic status living in the St. Louis metropolitan area. She is a former adjunct faculty in Human Services for St. Louis Community College.
About Dr. Lekesha Davis
Dr. Lekesha Davis is a Licensed Professional Counselor and Assistant Professor who has worked in Community Mental Health for more than 20 years. She is passionate about providing Trauma Informed Care to under resourced populations.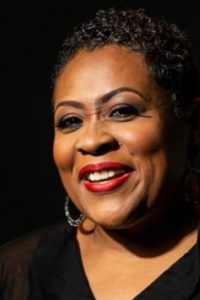 UnGUN Disarming Trauma POD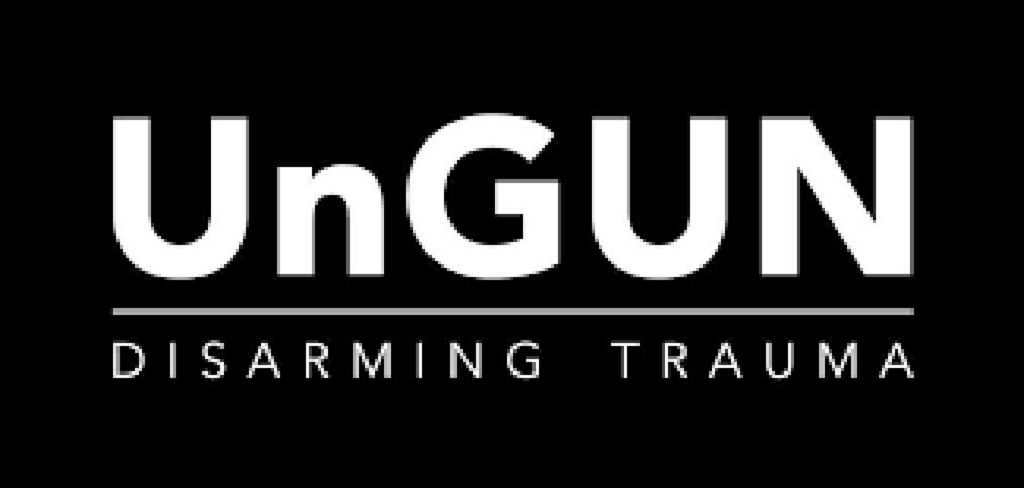 Globally recognized as a transformational trauma coach, Dr. Marty K. Casey remains committed to equipping as many people possible with strategies, tools, and techniques for eradicating harmful responses to trauma that wreak havoc on families, communities, and the world, at large. Her message of healing and now her trademarked UnGUN® approach for mitigating the impact of trauma have landed Dr. Casey a part of platforms that include government, education, business, healthcare, and community-based sectors.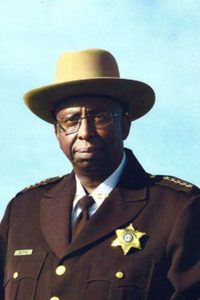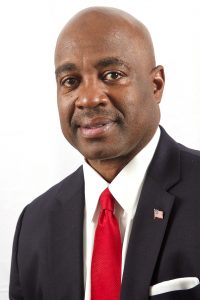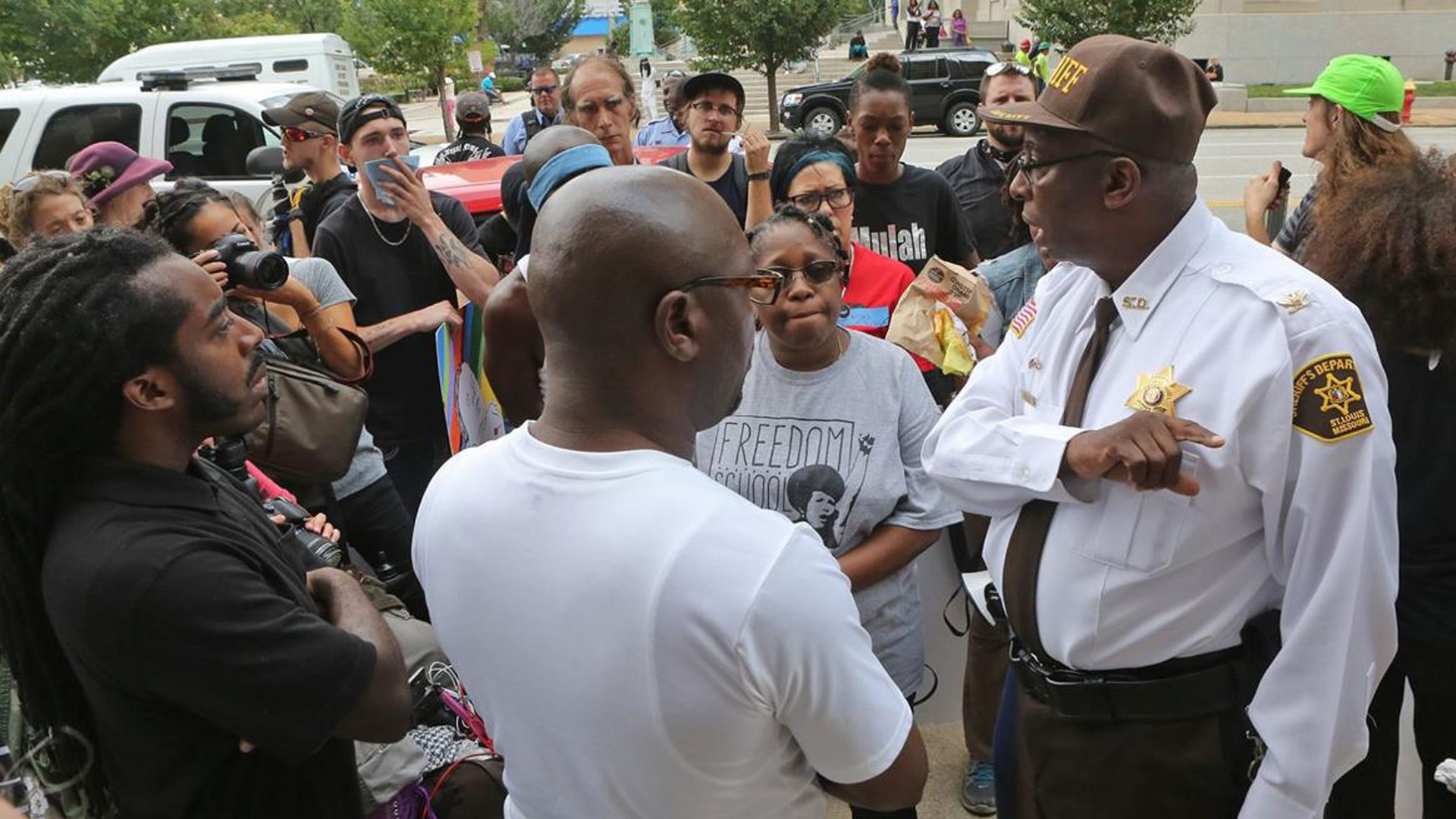 Facilitators:
St. Louis City Sheriff Vernon Betts and Retired Captain Ron Johnson (MO State Highway Patrol)
*The topics and ideas discussed will be drafted into a report that will be presented to St. Louis City Department of Public Safety Director and SLMPD leadership.

Community Policing
Today's strained relationship between the Community and Police in urban areas has reached a breaking point. Many citizens in our black and brown communities are skeptical of Law Enforcement officers which often make it challenging for law enforcement to protect and serve because they are seen as the enemy, we believe our communities must get back to neighborhood-oriented policing. "Neighborhood Oriented Policing" or "Community Policing" is a philosophy that encourages increased communication between officers on the street and citizens. Increased communication facilitates officer awareness of problems and the needs of residents in the communities they serve. This communication also becomes a foundation for improved police-resident cooperation in efforts to reduce crime and the fear of crime in the neighborhood.
Conversation Topics:
How can Law Enforcement establish better relationships with communities?
What are some barriers that exist between Law Enforcement and Communities?
How would you like policing to operate in your community?
How do we better combat crime in our communities?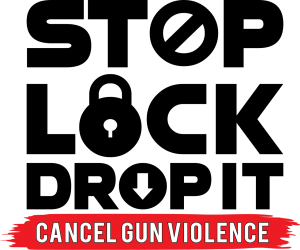 Facilitators:
Jessica Meyers (Director of VPC)
Zenique Gardner Perry (Project Director of VPC)
Lisa Potts (Director of Prevention Partnerships, St. Louis MHB)
The St. Louis Area Violence Prevention Commission (VPC) will premiere its videos and PSAs for the Stop, Lock & Drop It gun safety campaign. The session will also include information on their Gun Violence Response Network, which is expanding this year, and Handle With Care, a system for first responders to notify schools when kids have experienced trauma. The presenters are Jessica Meyers (Director of VPC), Zenique Gardner Perry (Project Director of VPC), and Lisa Potts (Director of Prevention Partnerships, St. Louis MHB)
Did you know support for the conference is not only limited to sponsors? If you desire to offer your support for the conference and all we are doing outside of a sponsorship package, you may do so with your financal contributions.  Send an email to contribute@mgcelevate.com stating your interest in supporting the conference or click here to contribute now.
Friday, October 14, 2022 |  9am – 3pm
Saturday, October 15, 2022 |  10am – 2pm
Harris-Stowe State University
​3026 Laclede Avenue
St. Louis, MO 63103
[MAP]
Sponsorship Plans
*Additional sponsorship
levels available upon request