2022

ELEVATE Conference

| Featured Speakers
With a deep personal commitment, a wealth of experience, and a proven record of leadership, Mayor Tishaura O. Jones started her career as a public servant in 2002 when she was appointed as Democratic Committeewoman of the 8th Ward in the City of St. Louis. She served two terms in the Missouri House of Representatives and became the first African-American woman in state history to hold the position of Assistant Minority Floor Leader.
From financial empowerment to the modernizing of services, Jones has worked to make city government easier to navigate, easier to participate in, and easier to understand. Elected the first African-American woman as Treasurer in 2012, Jones helped the City of St. Louis earn and save more than $30 million during her tenure in the office. Jones launched the Office of Financial Empowerment (OFE) to help St. Louisans make better financial choices, and OFE's College Kids Program has helped over 18,000 public school students start saving through educational savings accounts.
After becoming the first mayor in decades to be born, raised, and still live in North St. Louis, Jones recognizes that St. Louis cannot succeed if one half is allowed to fail. She is working to reverse decades of disinvestment in neighborhoods by ensuring incentive agreements contain community benefits while responsibly investing nearly $500 million from the American Rescue Plan. Through data-driven deployment strategies, alternative responses to conserve police resources, and investment in community violence intervention programs, she is committed to improving public safety in the city.
Jones has a Bachelor's degree in Finance from Hampton University and a Master's degree in Health Administration from the Saint Louis University School of Public Health. A graduate of the Executives in State and Local Government program at Harvard University's Kennedy School of Government, she has served as Vice President of Public Finance for Blaylock Robert Van, LLC, as well as adjunct faculty at the Anheuser-Busch School of Business at Harris-Stowe State University. A member of Delta Sigma Theta Sorority, Inc., her dedication to public service has earned her numerous accolades including awards from the St. Louis Coalition for Human Rights, the RCGA, and the Lupus Foundation of America. She is also the proud mother of Aden.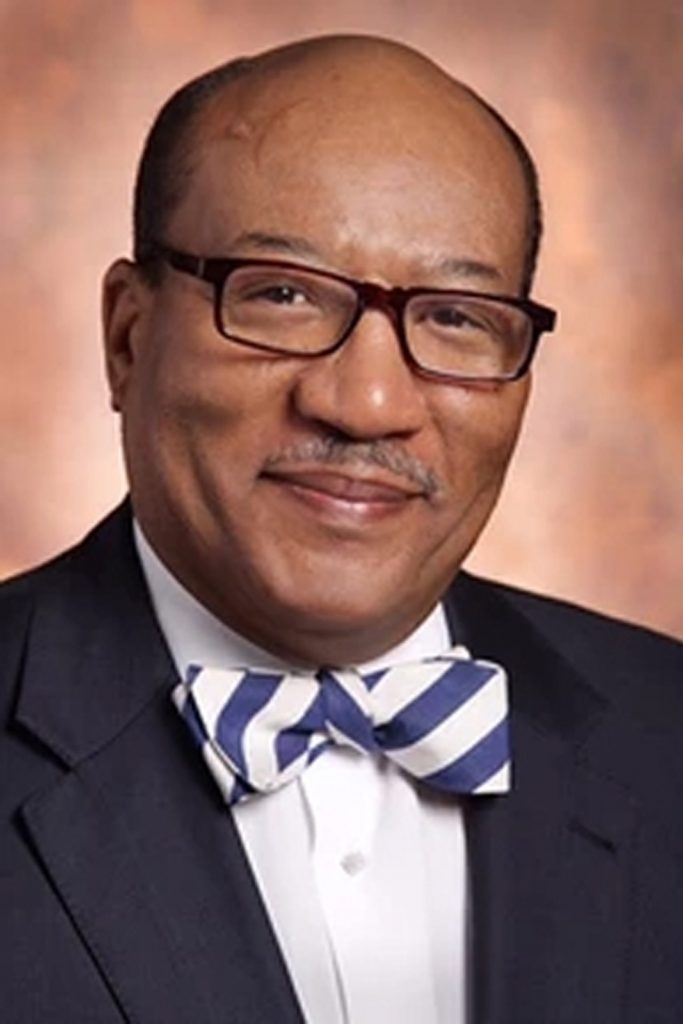 Marvin Steele is the Founder and CEO of the Heartland St. Louis Black Chamber of Commerce.  He has a commitment to the betterment of Black Owned Businesses in and around the Greater St. Louis Metropolitan Area.  As well, Marvin is the Founder and Manager of Urban Testing Labs, a clinical diagnostic laboratory. His corporate experience began in the early 1970s working with Aluminum Company of America (ALCOA). He began as sales engineer and quickly progressed to managing accounts totaling over $40 million in sales.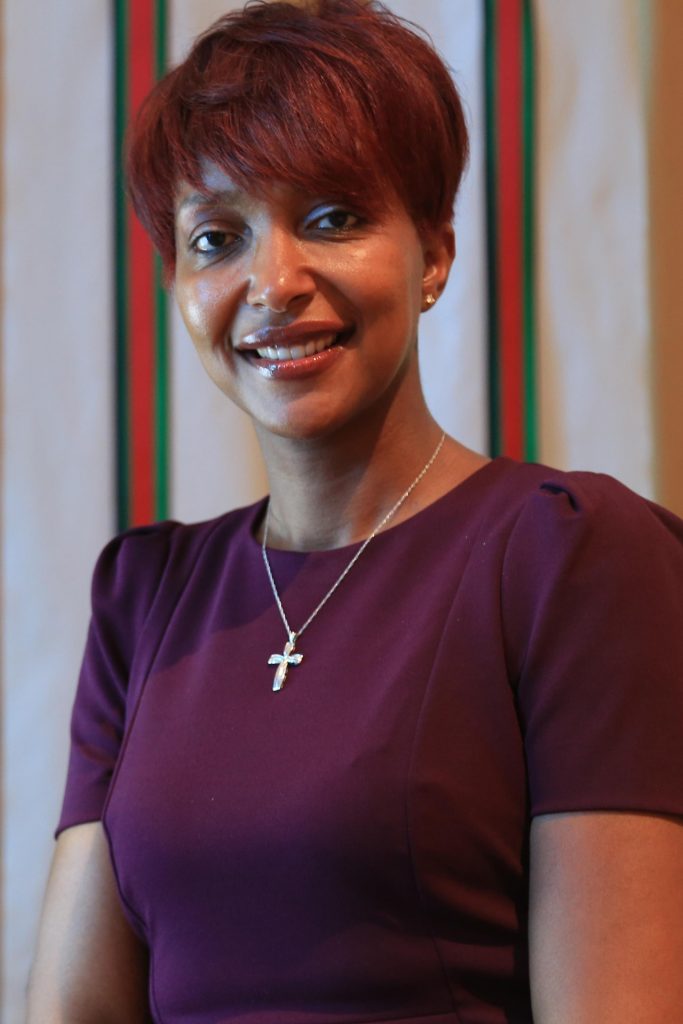 Tamiko Armstead, a native of St. Louis, is currently President of Cardinal Ritter College Prep High School, her alma mater. She was asked to lead the school in 2014 after a nineteen year career at Edward Jones.
Cardinal Ritter was founded in 1979 as the first African American co-educational Catholic college prep high school in the country, and is still currently the only one of its kind in the nation. Situated on the Delmar Divide, Cardinal Ritter stands as a model school locally and nationally, inspiring students to achieve their God-given potential aligned with the mission of faith development, academic excellence and leadership.
As President, Armstead has spearheaded transformative capital improvements to the state-of-the-art 17 acre Cardinal Ritter campus, advancing Science, Technology, Arts, and Health and Wellness programming for students in partnership with generous benefactors who recognize Cardinal Ritter as an anchor institution for St. Louis. Under Armstead's leadership, the school has increased enrollment by over 50%, reaching full capacity. Cardinal Ritter graduates outperform all of their peers nationally in college persistence rates of 82 percent vs. 73 percent, which Armstead says is a testament to the mission of the school.
Armstead holds a B.A. in Political Science from Wilberforce University and earned her MBA from Washington University. She currently serves as a Commissioner for the St. Louis County Housing Resources Commission and on the Dean's Advisory Council for St. Louis University School of Education. Armstead recently served on the advisory group for the St. Louis 2030 Jobs Plan and the St. Louis Business and Community DEI Task Force and is a former board member of The Little Bit Foundation. Armstead is a recipient of the Washington University Emerging Leaders Award, the YWCA Women in Leadership award, and the Urban League Salute to Women in Leadership award. Armstead is a member of Jack and Jill of America, a motivational speaker, community organizer and activist. She and her husband William Armstead reside in Florissant and are proud parents of five sons.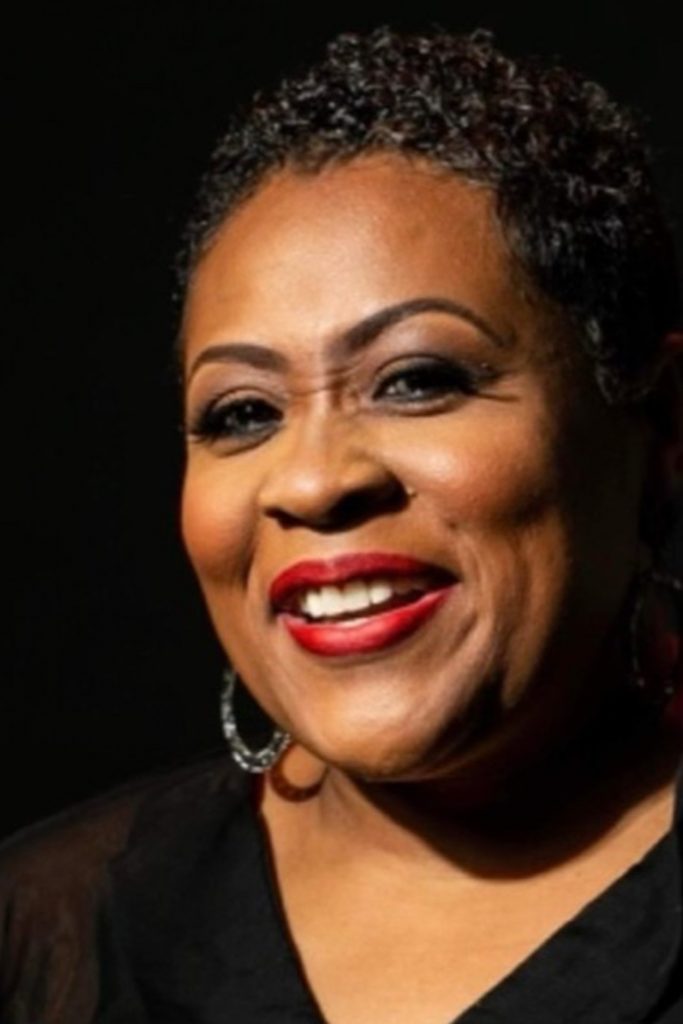 Globally recognized as a transformational trauma coach, Dr. Marty K. Casey remains committed to equipping as many people possible with strategies, tools, and techniques for eradicating harmful responses to trauma that wreak havoc on families, communities, and the world, at large. Her message of healing and now her trademarked UnGUN® approach for mitigating the impact of trauma have landed Dr. Casey a part of platforms that include government, education, business, healthcare, and community-based sectors.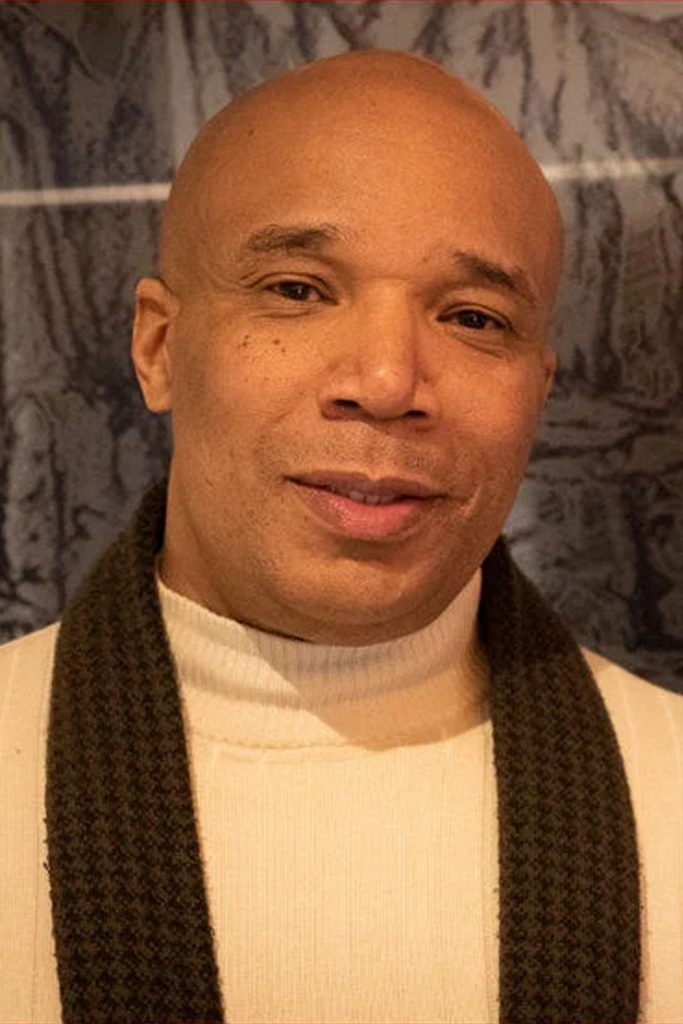 James R. Clark has served St. Louis as a thought leader for over 20 years. Mr. Clark currently serves as VP, of Public Safety and Community Response, for the Urban League of Metropolitan St. Louis. He is responsible for the design and implementation of several of the region's most innovative programs including: Serving Our Streets, (S0S) which provides direct resource delivery into 4 of St. Louis' more challenged neighborhoods, where crime continues to trend down. Mr. Clark also developed the Pulpit to Porches Initiative. The mission of this progressive model is to empower neighborhoods by delivering resources to residents through churches located in the neighborhood. The Pulpit to Porches Program, also works to restore the Church to a position of neighborhood leadership. Over 112 Churches have registered, with 75 churches being trained and are currently doing neighborhood engagement/ outreach. Operation: Clean Sweep Clean Sweep has grown exponentially over its 6-year existence and is now implemented in 12 neighborhoods, including areas of St. Louis City, County and East St. Louis. To date over 327 vacant lots have been cleaned and cleared of overgrowth and debris and over 510 vacant and abandoned properties have been demolished.
Mr. Clark is also responsible for the development and implementation of the St. Louis Metropolitan Area Amnesty Project. In 2017 Clark launched the St. Louis Metropolitan Area Gun Violence De-Escalation Network. The resource serves 3rd party individuals, or community members who have information on conflicts that may result in gun violence. Trained De-Escalators then engage the adversaries to generate a truce. In 2021 Clark and his team have successfully de-escalated 78 conflicts that had a trajectory towards gun violence. The De-escalation Center concept is being requested for replication several major cities throughout America.
Under Clark's leadership the Urban League has emerged as a leader in COVID response for the State of Missouri. Hosting 40 large scale food drives that fed over 150k families. Providing over 100k vaccinations to senior citizens, postal workers, hotel employees, grocery store employees and other essential workers.
Clark also established 5 full-time vaccination centers, and currently oversees 3 clinics and coordinates 3 Saturday clinics that serves children between the ages of 5yrs – 11yrs. Recently, the Urban League began COVID testing in the St. Louis metropolitan area.
Mr. Clark is regarded as a leading voice in America on the issue of neighborhood stabilization, gun violence and community organizing. Clark was born and raised in North St. Louis. He attended the St. Louis Public Schools and served in the United States Army. After his military service he attended Colorado State University. Clark served in the Mayor's Office under Mayor Freeman Bosley, Jr. and participated in the John F. Kennedy School of Government at Harvard University in 1994. Mr. Clark has been featured on CNN, MSMBC, and the cover of TIME magazine.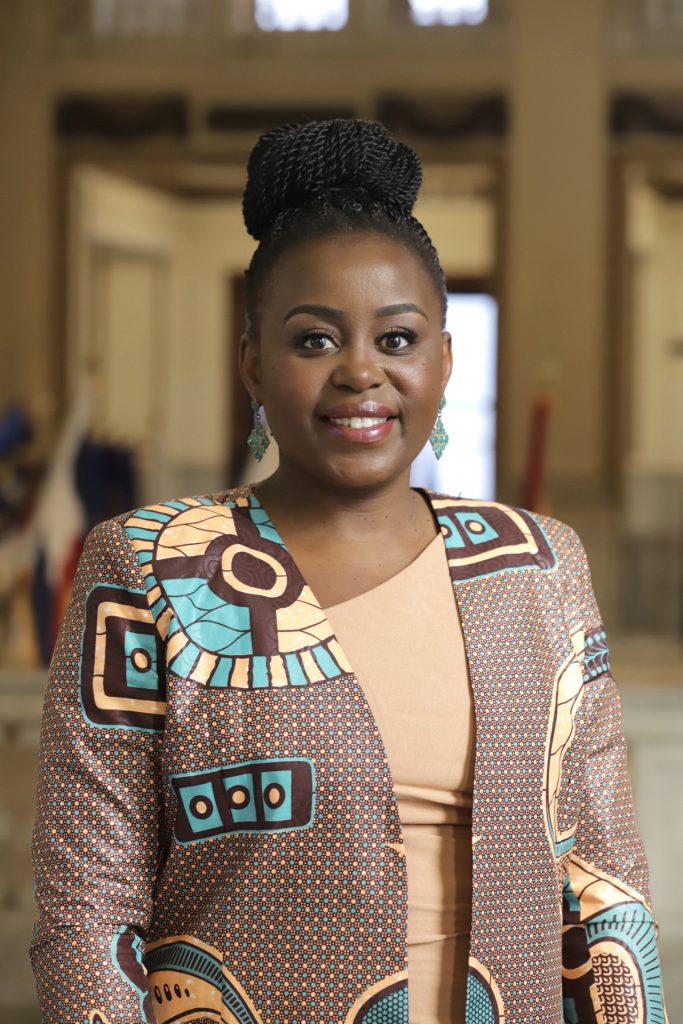 Dr. Matifadza Hlatshwayo Davis, MD, MPH
Dr. Matifadza Hlatshwayo Davis, MD, MPH, is the Director of Health for the City of St. Louis. Dr. Hlatshwayo Davis received her medical degree from Cleveland Clinic Lerner College of Medicine and a Master's in Public Health Degree from Case Western Reserve University. She completed her internal medicine residency at University Hospitals Case Medical Center. She went on to complete her Infectious Diseases fellowship at the Washington University School of Medicine (WUSM), also completing a one year dedicated non-ACGME HIV fellowship and a two-year dedicated Sexually Transmitted Infections (STI) fellowship.
She was a Clinical Instructor, Associate Program Director of the Division of Infectious Diseases fellowship program and in the leadership of the Office of Inclusion and Diversity at the Washington University School of Medicine. She was also an Infectious Diseases physician at the John Cochran VA Medical Center where she was the Lead HIV Clinician, Graduate Medical Education Coordinator and Outpatient Parenteral Antibiotic Therapy supervisor.
Her passion for community engagement, health equity and patients living with HIV (PLWH), culminated in her becoming the co-chair for the Fast Track Cities initiative in St. Louis, and later appointed to the City of St. Louis Board of Health. Dr. Hlatshwayo Davis is now a national and international medical contributor on COVID-19 with a particular focus on marginalized populations, and has been featured in outlets such as CNN, BBC, Al Jazeera, MSNBC, and Newsweek, among others. She is also an Associate Editor for Disparities and Competent Care for the Infectious Diseases Society of America (IDSA).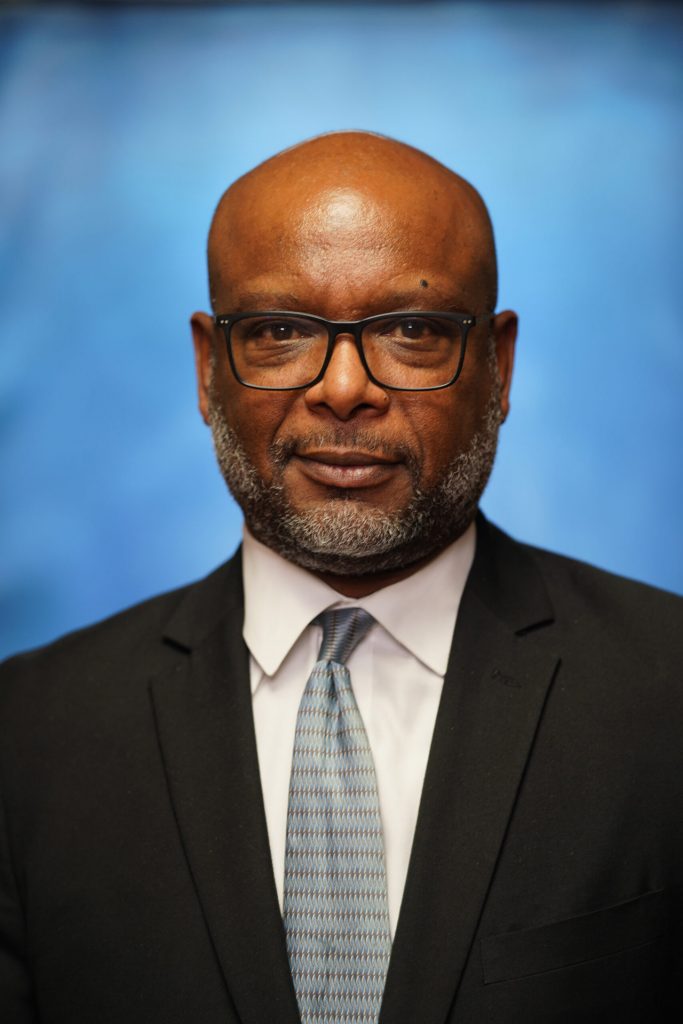 Dr. Daniel Isom was appointed Interim Director of Public Safety for the City of St. Louis by Mayor Tishaura Jones on April 20, 2021. He is currently on leave as the executive director of the Regional Justice Information Service (REJIS). Isom joined the Metropolitan St. Louis Police Department in 1988 and was appointed Chief of Police in 2008. He was the city's 33rd Chief of Police and retired in 2013 after 24 years of service. He is an adjunct professor at the University of Missouri-St. Louis Department of Criminology and Criminal Justice and an adjunct professor at the Washington University-St. Louis Brown School of Social Work. Isom served as the Public Safety Director for Missouri during the Ferguson Crisis and co-chaired the working group on Citizen-Law Enforcement Relations as a member of the Ferguson Commission.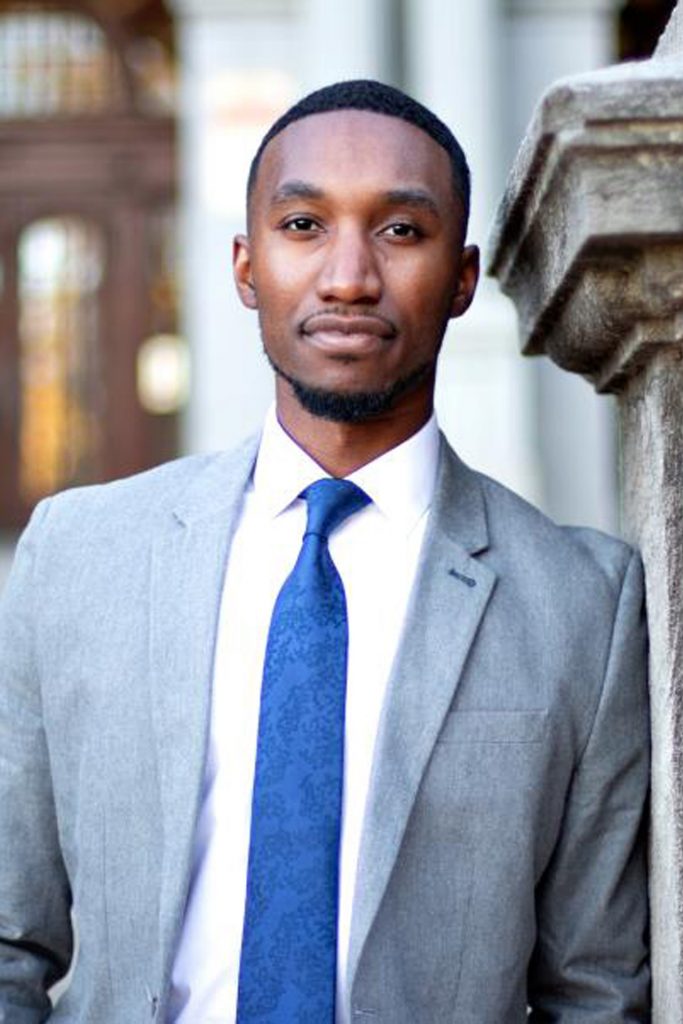 The cornerstone Treasurer Adam L. Layne was cut from was built on Transparency, Integrity, & Service. Set apart to serve, his career experiences have been shaped by the most powerful and influential stakeholders of our region…St. Louis children and families.
Treasurer Adam Layne was appointed in April of 2021 to succeed the former Treasurer, Tishaura O. Jones, after she won a historic election as St. Louis' first Black Woman to be Mayor. A familiar name, many came to know Treasurer Layne from his service as the Deputy Chief of Staff for the City of St. Louis Treasurer's Office. Layne proved to be an especially valued asset amidst the economic challenges of the pandemic as he worked tirelessly throughout 2020 to improve systems and deepen community engagement with the work of the STLTO. One of his most notable efforts include his leadership and launch of the Parking and Towing Assistance Program (PTAP), a program that creates payment plans for St. Louisans allowing them to freeze their parking fees, pay off their balances in smaller amounts, and eliminate their financial burden without getting their cars booted or towed.
Treasurer Layne joined the STLTO as an experienced elected official as he finished first in his 2019 race for the St. Louis Public School (SLPS) Board. While serving on board, Treasurer Layne advocated relentlessly for every school to be a quality school, while always centering equity and seeking to dismantle historically oppressive systems. One of his greatest successes was creating and chairing the Standing Committee on Budget Equity & Transparency.
Having established his professional career in 2011 as a SLPS high school math teacher, Treasurer Layne went on to develop, lead, and direct the high school support and college access program at InspireSTL (2017), where he was later sought out as an independent consultant to develop, design, and implement curriculum and diversity training for organizations in St. Louis and across the nation. An avid writer, he launched his own nonprofit program, The Young Griot Society, which seeks to increase youth literacy through their love for creative writing. In 2019, he joined Washington University as a research associate, supporting the launch of the Academy for Diversity, Equity, & Inclusion, and is a perennial facilitator for the Aspen Young Leaders Fellowship.
Treasurer Layne earned his Bachelor of Business Administration in Finance from George Washington University, and went on to earn a Master of Education from the University Missouri-St Louis. Before moving to St. Louis, Treasurer Layne worked directly in the financial industry, spending time with Edward Jones and as an associate for a private equity firm in Washington, DC.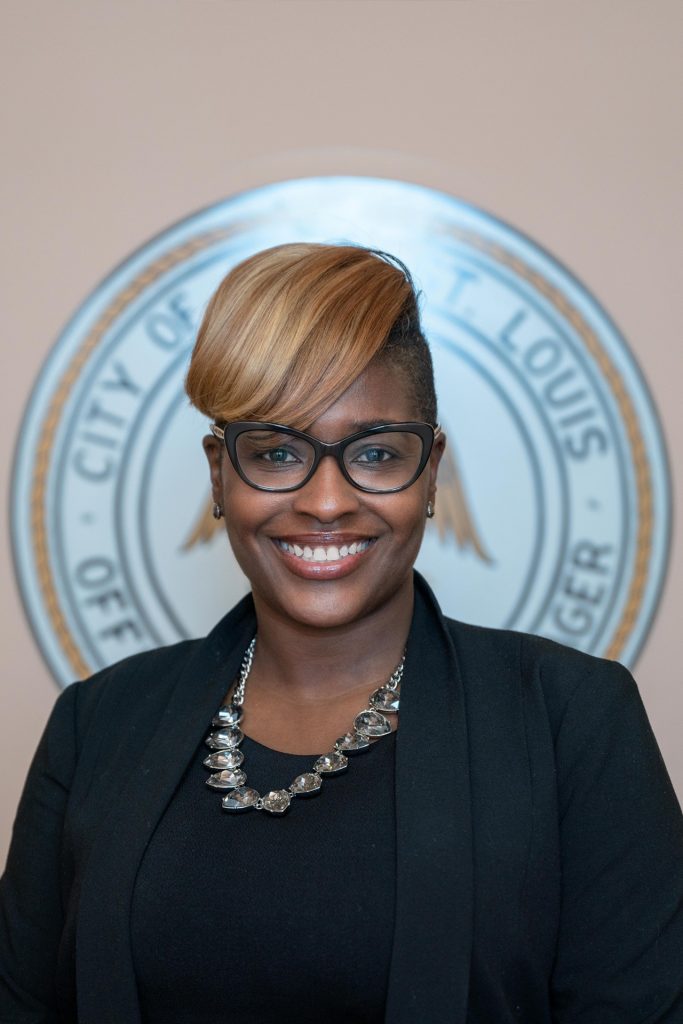 Daffney Moore (Moderator)
Daffney Moore is the Chief of Staff for the St. Louis Development Corporation (SLDC). She previously served as the Chief Opportunity Zone Officer for SLDC and worked to position the city as a leader in utilizing Opportunity Zone investments to support equitable economic development with neighborhood-scaled projects that have a positive impact on residents of Opportunity Zone communities. Moore is an Associate Fellow in Urban Governance for NewCities, a global nonprofit focused on the well-being of cities.
She is the former City Manager of East St. Louis. As City Manager, Moore worked to reduce the city's budget deficit, restructured day-to-day operations, brought creditability to city, completed three audits, reduced contracts by $1.5 million, and secured five Opportunity Zones to encourage long-term investment and create jobs in low-income areas. She is the former City Administrator for the City of Dellwood, Missouri where she had general superintending control of the administration and management of the government, businesses, officers, and employees of the city. Ms. Moore led the ongoing recovery efforts after the Ferguson, Missouri civil unrest and achieved great success in revitalizing the corner of West Florissant & Chambers and areas along the West Florissant Avenue Corridor. She was an adjunct instructor at Harris-Stowe State University for fourteen years.
She previously worked as the Economic Development Director for the City of Berkeley. Before working for Berkeley, she served as an Urban Planner with the City of St. Louis Planning and Urban Design Agency. She worked on projects that address problems dealing with urban growth, revitalization, housing, and commercial development to address social and economic issues in minority communities. Ms. Moore has helped to bring two major mixed-use, mixed-income development projects to realization in St. Louis: Arlington Grove and North Sarah. Also, she worked with the City of St. Louis on the Promise Zone Implementation, Rockefeller Foundation 100 Resilient Cities and Dr. Martin Luther King Boulevard redevelopment, as well as the Lansdowne Initiative and Our Town grant in East St. Louis.
Ms. Moore continuously strives to "open doors" for the disenfranchised and underrepresented communities through volunteerism and advocacy. She is an active leader through her civic commitment, leadership, and dedication to improving the quality of life for underserved communities throughout the St. Louis Region. She gives back to the community through her involvement with the Locust Central Special Business District Board, National Coalition of 100 Black Women (NCBW), American Planning Association, Crisis Nursery Advisory Board, Community Forward Inc, Urban League, Murray State University Governor's Board, President of the Black Alumni at Murray State University, Consortium for Leadership Development and New Life Community Church.
Her accomplishments to date include: 2020 – Invited to speak at the White House Opportunity and Revitalization Council and HUD Bolstering Growth in Opportunity Zones series; Invited to present St. Louis Opportunity Zones successes to the EPA's Environmental Finance Advisory Board; Partnered with NewCities to present St. Louis a New Urban Champion; 2019 – Power 100 Delux Magazine; Invited to attend the White House Opportunity Zone Conference; 2018 – Selected to participate in the NewCities Global Nonprofit Learning Expedition on New Urban Champions Initiative; 2018 – YWCA Women Leader of Distinction Award; 2017 – 95.5 The Lou Phenomenal Woman Award; 2016 – Missouri State University Panelist on Shattering the Silences; 2016 – Women's Voices Raised for Social Justice Program Presenter; 2015 -APA Dwight F. Davis Award Outstanding Planning Advocate; 2015 – Washington University Panelist called Focus: Ferguson & St. Louis Region; 2013 – USC Lusk Center Ross Minority Program in Real Estate; 2013 – NCNW Gateway Metropolitan Legacy Award Honoree; 2012- 2013 – Consortium for Leadership Development; 2008-2012 – President of the National Coalition of 100 Black Women – Metropolitan St. Louis Chapter; 2012 – Black Women Who Rock Honoree; 2012 – NCBW Mother's Day Brunch Speaker; 2011- Marines Key Leaders Workshop; 2010-Keynote speaker for African-American Alumni Homecoming Banquet at Murray State University; 2010 – Recipient of the Unsung Heroine Award from the Top Ladies of Distinction St. Louis Chapter; 2008 – Invited to the White House to hear the President's remarks on volunteering; 2005 – Nominated by her peers to participate in the nationally recognized Coro Women in Leadership Program; 2004 – Recognized by President Bush for her volunteerism with Connections to Success; and awarded both the Improving the Quality of Life Award for community service and the Department of Urban and Regional Planning Alumni Award by Jackson State University.
Ms. Moore is PH.D. Candidate at Walden University in Public Policy with a concentration on Local Government Management for Sustainable Communities. She holds a Master of Arts from Jackson State University in Urban and Regional Planning and a Bachelor of Science from Murray State University in Organizational Communications. Ms. Moore is a native of East St. Louis, Illinois.
Social Media Handles
LinkedIn
https://www.linkedin.com/in/daffney-moore-64309214/
Publications
Essayist in Segregation by Design Book
The Human Aspect of Housing – Article Link
https://newcities.org/the-big-picture-human-aspect-housing/
St. Louis: A New Urban Champion | Daffney Moore
https://www.youtube.com/watch?v=lIvdemO8flA&t=3s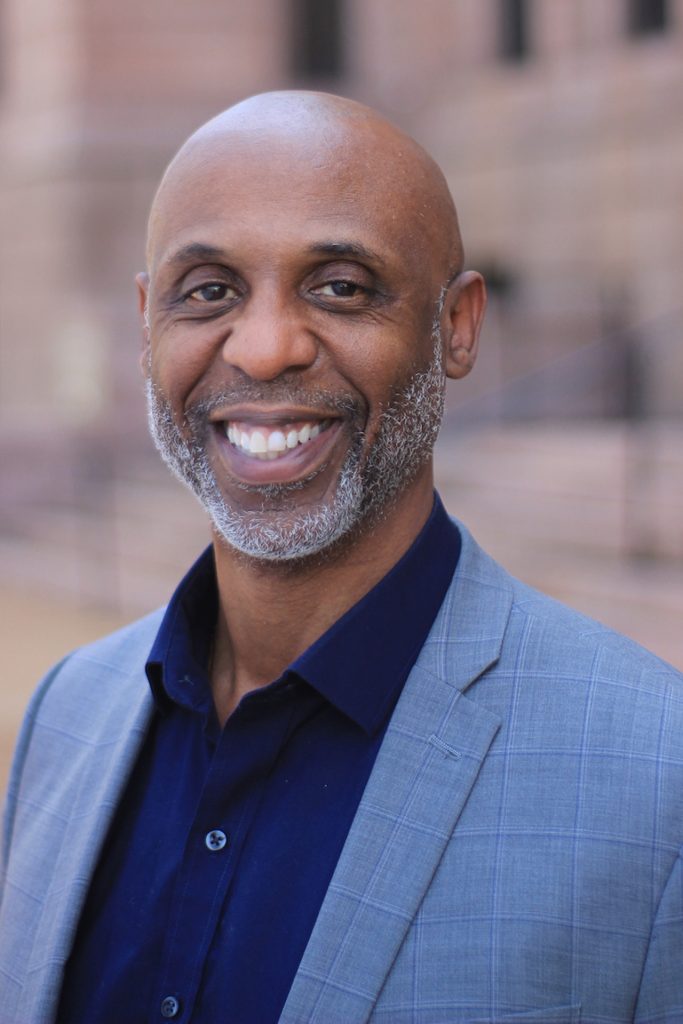 Wilford Pinkney Jr. currently serves as the Director of the Office of Violence Prevention for the City of St. Louis. The Office of Violence Prevention provides strategic direction and oversight for the City of St. Louis' efforts create safe and healthy neighborhoods free of violence.
Mr. Pinkney previously served as the Director of the Mayor's Office of Children, Youth, and Families for the City of St. Louis. He has overseen the development of a Crisis Management System focused on building healthy and vibrant communities by addressing trauma and increase access to care. Prior to joining the administration, Pinkney was a FUSE Executive Fellow leading a cross sector group of stakeholders in the development of a comprehensive pretrial reform plan in the City of St. Louis.
Wilford holds a B.S. in Organizational Management from Mercy College, a Masters in Public Administration from New York University and a Master of Arts in Political Science from the CUNY Graduate Center. He is currently a doctoral candidate in Political Science at the CUNY Graduate Center where he specializes in public policy and American politics.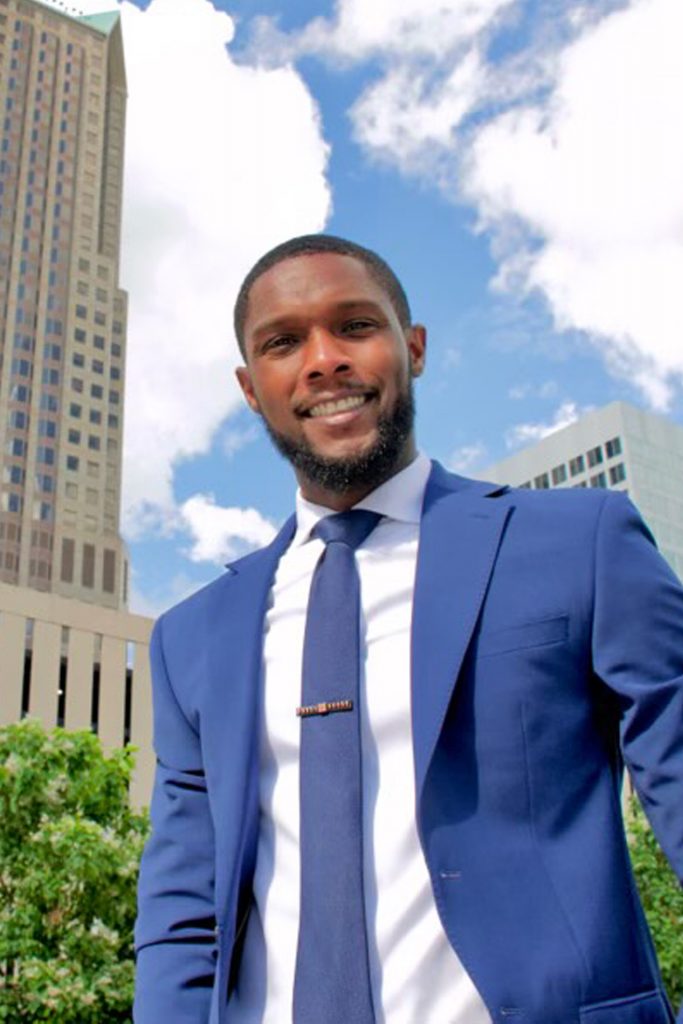 Neal Richardson is the President & CEO of the St. Louis Development Corporation ("SLDC"). SLDC is the economic development agency for the City of St. Louis and reports directly to the Mayor.
Richardson leads the agency's economic development activities City-wide aimed at creating equitable economic opportunity for all residents, businesses, and neighborhoods to thrive.
Neal earned his Bachelor of Science in Business Administration and Master of Business Administration from Webster University.
Prior to joining SLDC, Richardson's professional experience included over 15 years in the real estate finance and community development industry.
In his previous role as Vice President, Director of Business Impact for U.S. Bank Community Development Corporation, Neal led a team that was responsible for developing and enhancing investment products to close economic gaps for women, people of color, and low-income communities. Through his leadership, the Business Impact Group increased U.S. Bank investments in Black banks, businesses, and communities by over $100 million in 2020.
In his role as Assistant Director of New Market & Historic Tax Credit Investments at U.S. Bank CDC, Neal led a team that managed over 350 tax credit financing investments ranging from $5-50 million, totaling over $5 billion targeted for low-income communities.
His passion for improving the opportunities available to underprivileged youth, and building stronger communities, coupled with his expertise in real estate finance, has motivated Neal to co-found Dream Builders 4 Equity. Dream Builders is a nonprofit organization that aims to build social equity through financial equity by teaching youth economic principles to escape poverty, build wealth, and invest in their future through project-based learning of real estate development in low-income communities. Since launching the program in November 2016, they have served over 100 students, and contributed over $450,000 in direct financial benefit to the students in the form of scholarship, employment, and book sale proceeds. In addition, they have invested over $760,000 in home improvements and repairs in highly-distressed communities through the revitalization of vacant properties and major home repairs.
Involved in the broader issues of youth development and social justice, Neal is a member of:
FOCUS St. Louis Board of Directors – Member (2020 – Present)
City Gardens Montessori School – Chair of Coalition of Neighborhood Diversity and Housing Justice
Boys & Girls Club of Greater St. Louis – Friends Group (2014 – 2016)
InspireSTL – Mentor (2014 – 2016)
Awards:
John D. Buckner Citizen of The Year – Alpha Phi Alpha Fraternity, Incorporated, Epsilon Lambda Chapter
40 Under 40 – St. Louis Business Journal
Dreamer Award – LaunchCode
Rising Star in Community Building – Community Builders Network
Power 100 – Delux Magazine
Young Game Changer – Webster University
Publications:
Dream Builders $4M investment in Hyde Park – St. Louis Business Journal
Plan to Prosper – The Washington Post
Dream Builders constructs hope for at-risk youth – KSDK Channel 5
St. Louis Character: Neal Richardson builds a better community for at-risk kids – St. Louis Business Journal
Owning the dream and remembering Rev. Dr. King – St. Louis Post-Dispatch
From Surviving to Thriving – Delta Sky Magazine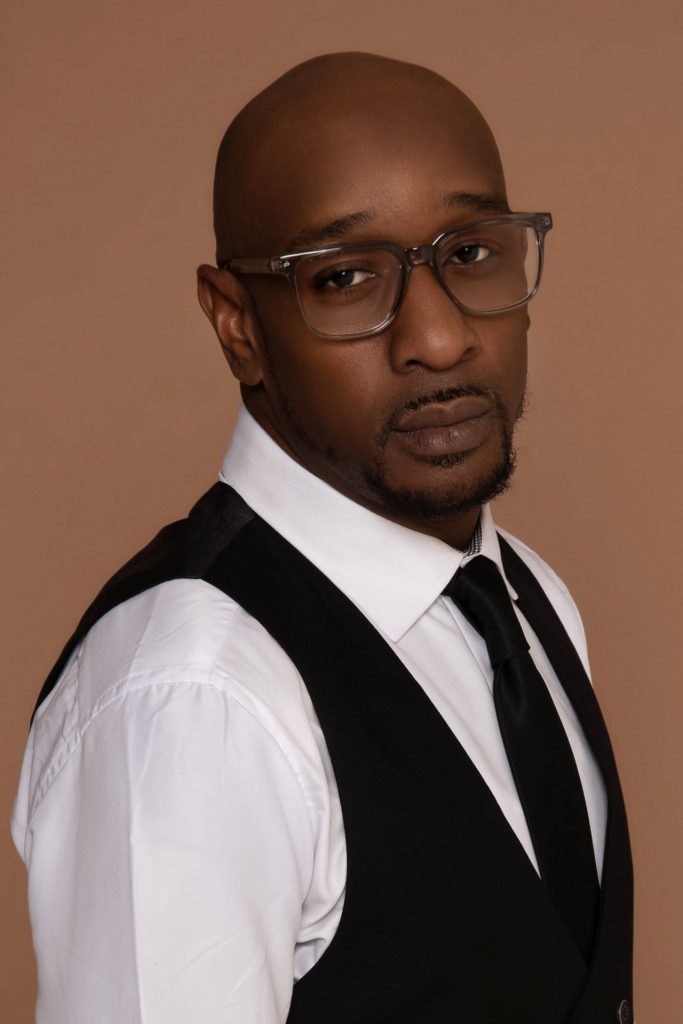 Jason Watson serves as the Sr. V.P. Of Engagement at Mission: St. Louis. Prior to his current position he lead a team that was laser-focused on workforce development. A native St. Louisan he has dedicated his life to building relationships and opportunity. Jason has helped to craft a successful program that teaches job training, financial empowerment, & manhood to lead men ages 22-35 toward long-term sustainability. His leadership has garnered notable recognition including being honored by Saint Louis Americans Salute to Young Leaders award for his advocacy, mentoring, and community support, as well as being a Focus St. Louis's What's Right With The Region award recipient.
Friday Resource Expo Participants
Amanda Luckett Murphy Hopewell Center
Behavioral Health Response
Cardinal Ritter College Prep High School
Center for Policing Equity
City of St. Louis
Cure Violence Global
CirculateBLACK
Concordance
Cure Violence Global
Fathers & Families Support Center
Harris Stowe State University
Heartland St. Louis Black Chamber of Commerce
Hopewell Center
Missouri Department of Corrections
Neighborhood Healing Network
People's Community Action Corporation
Special Creations by Ronda
St. Louis City Family Court
St. Louis Fire Department
St. Louis Area Violence Prevention Commission
UnGun Institute
Urban League of Metropolitan St. Louis
Saturday Vendor Expo Participants
1427 AAve
27th of June Accessories
A Taste of Paradise
Behavioral Health Response
CirculateBLACK
Community Violence Intervention Project
Concordance
City of St. Louis - Community Violence Intervention
Cure Violence Global
Different Visions
Dope Dad
Eazy Bodyz / Cabanne Community Collective
Fathers & Families Support Center
Harris Stowe State University
Heartland St. Louis Black Chamber of Commerce
I AM Fashion and Accessories Mobile Boutique
Kita's Boozy Fruit
Lil Cupcake ~N~ Sweetz
Natural Crowns
Neighborhood Healing Network
People's Community Action Corporation
Pickles Please by NiNi
Pretty Pop Gourmet Popcorn®
Scentsy - Zulin Nieves Rusan
Special Creations by Ronda
St. Louis City Family Court
St. Louis Fire Department
The Ky Effect
TNT Pony Express
Two Posh Chicks Mobile Boutique
Urban Gourmet Eatz
Urban League of Metropolitan St. Louis
Xkwsit Money Matters